In an open letter to President Xi Jinping on China's 'Children's Day' (六一际儿童节) on 1 June, the Tibetan Centre for Human Rights and Democracy (TCHRD) calls on President Xi to end forced cultural assimilation policy, which is being aggressively implemented under the guise of "Second Generation Ethnic Policy" in Tibet.
As the letter illustrates, Chinese laws and policies, especially on education, language, and religion are damaging to the Tibetan linguistic and cultural identity.
Drawing from the findings of TCHRD's latest report "Sucked Our Marrow: Tibetan language and education rights under Xi Jinping", the letter bemoans the closure of Tibetan private and semi-private schools like Sengdruk Taktse middle school in Golok (Ch: Guoluo) Tibetan Autonomous Prefecture and the accelerated imposition of Chinese-medium education in schools across Tibet.
The letter underscores the importance of Tibetan medium schools in the Tibetan context as culture and religion are inextricably linked to the Tibetan language.
The letter provides concrete recommendations on ways to enable Tibetans to exercise their human rights to education, language, culture and religion.
TCHRD reaffirms its call to make respect for human rights a precondition for all policy and legal measures implemented in Tibet.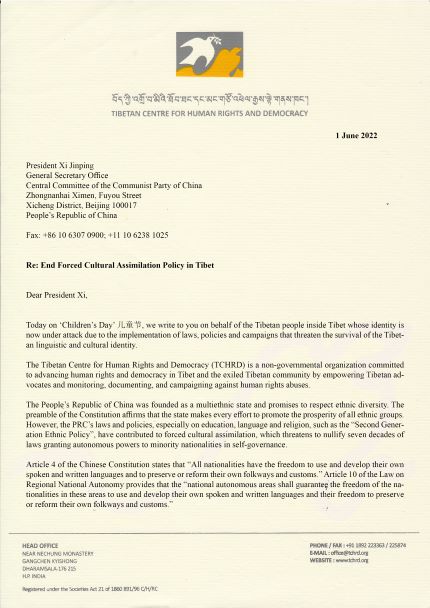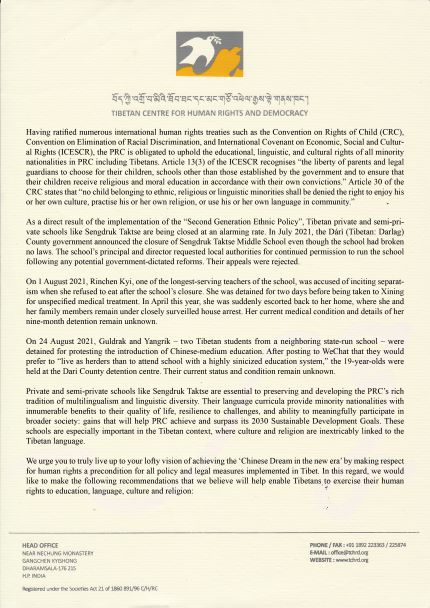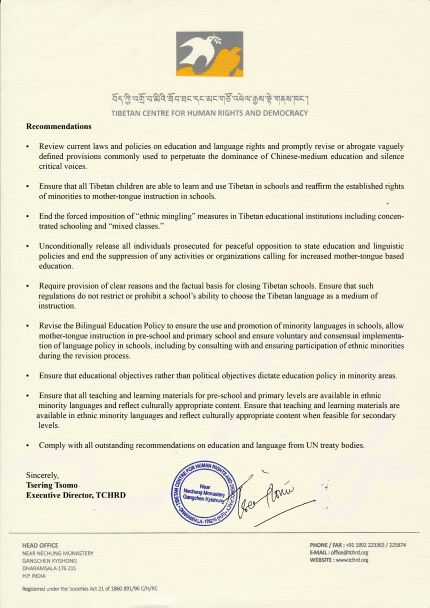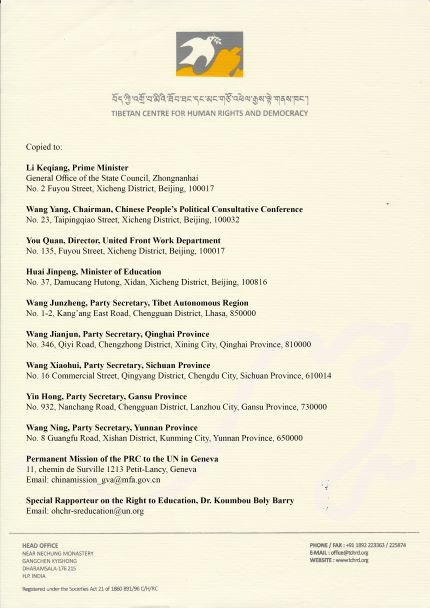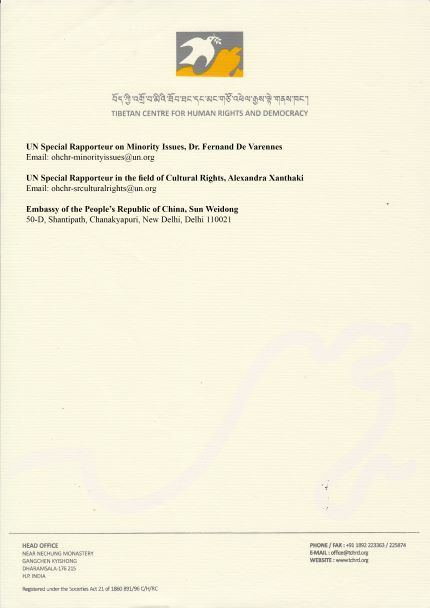 Download the open letter here.