The Tibetan Centre for Human Rights and Democracy (TCHRD) is a non-profit organisation committed to advancing human rights and democracy in Tibet and the exiled Tibetan community by empowering Tibetan advocates and monitoring, documenting, and campaigning against human rights abuses.​
Through meticulous research, campaigning, and knowledge-sharing, we aim to confront and rectify human rights abuses, and promote democracy.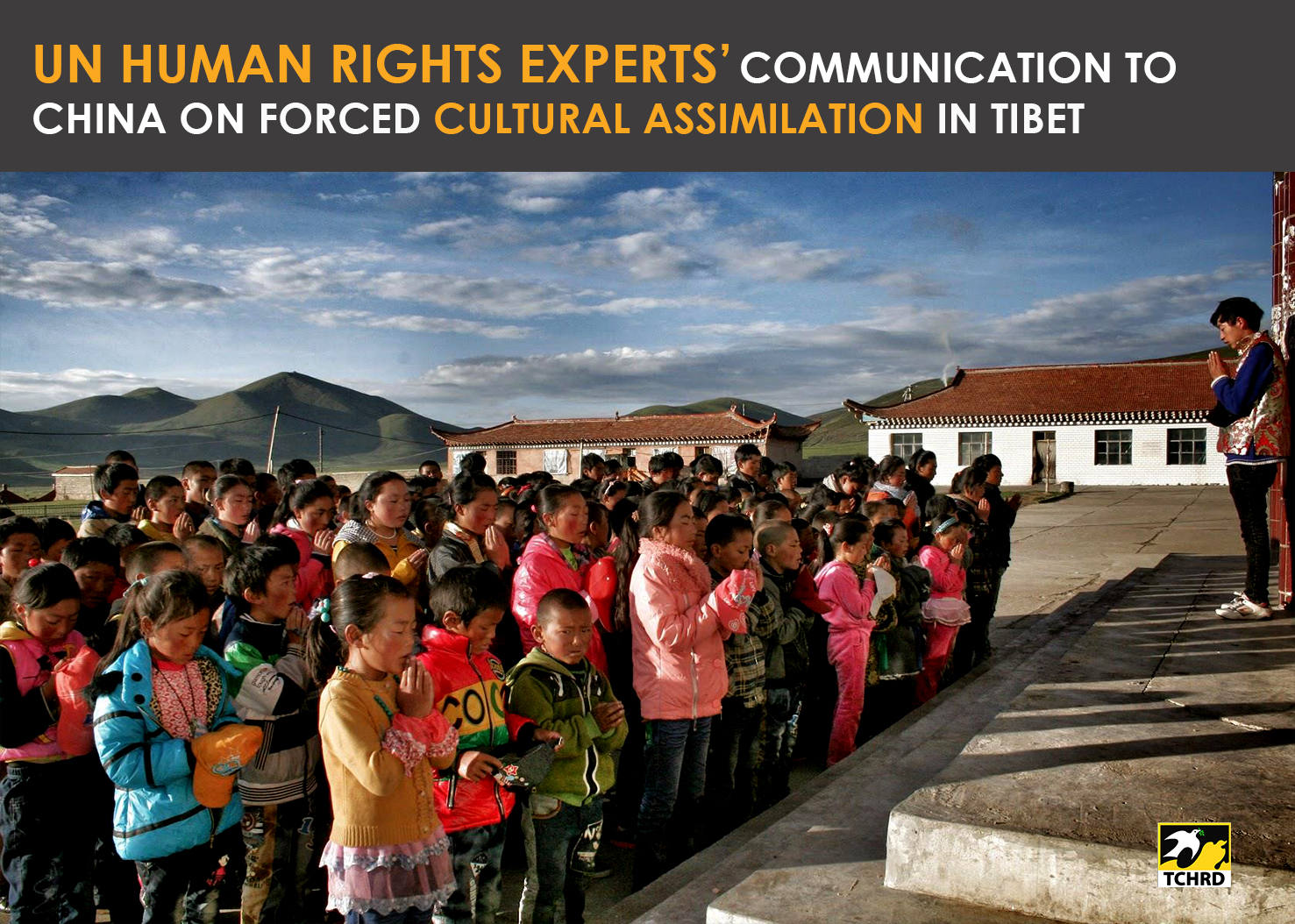 The Tibetan Centre for Human Rights and Democracy (TCHRD) welcomes the letter sent to China by four UN human rights experts urging Chinese authorities to clarify how the recent developments in Tibet regarding oppressive laws, policies and practices on education, language and religion are compatible with China's obligations under the international human rights laws and standards.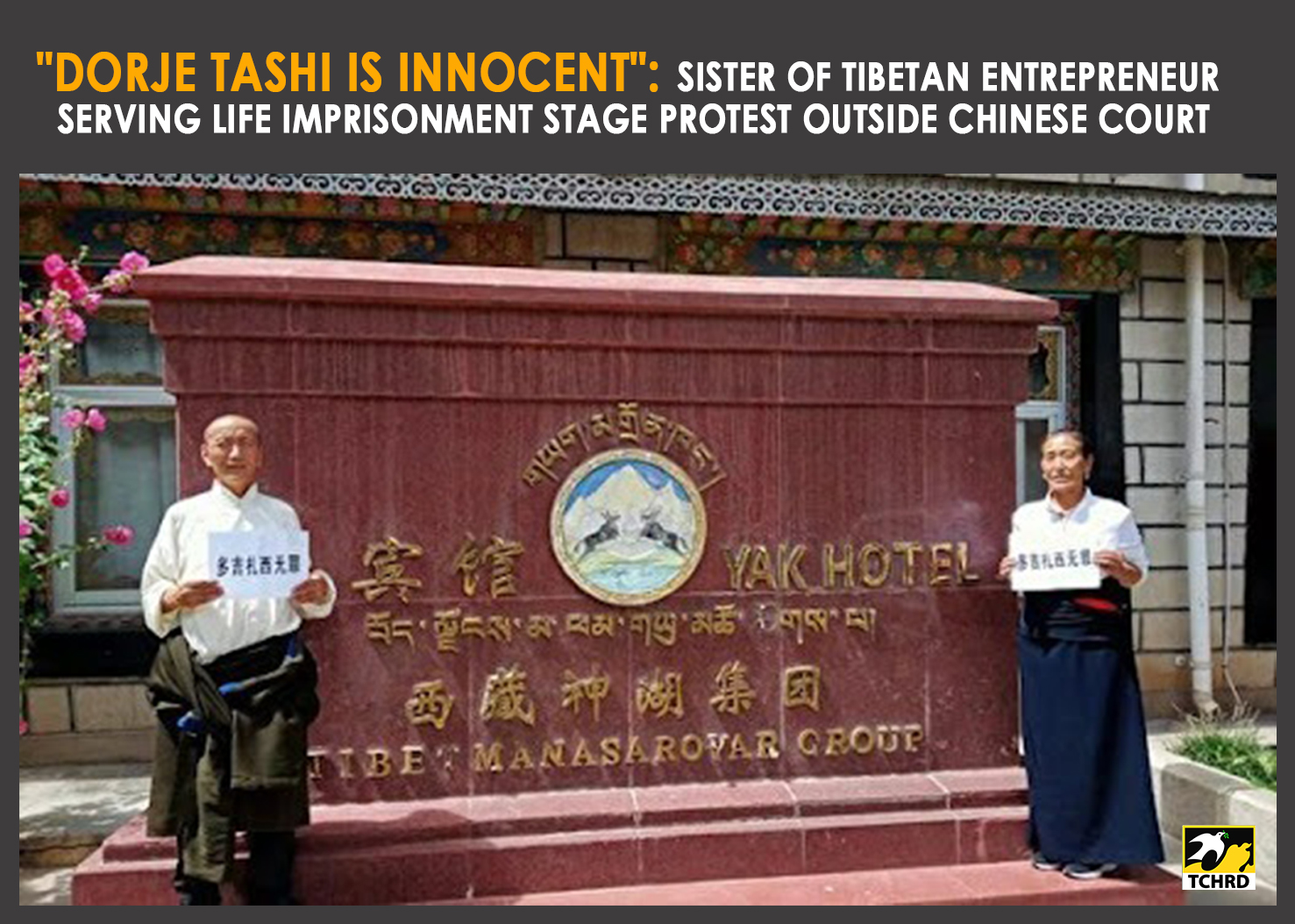 Information obtained by at least two sources in Lhasa confirmed that on the morning of 19 December, around 10:30 am local time, Gonpo Kyi stood outside the Lhasa Intermediate People's Court holding a placard with a slogan in Chinese: "Dorji Tashi is innocent." In less than 5 minutes, security personnel swooped down on her even as she continued shouting slogans for her brother's innocence. She was eventually taken behind the court building following which her condition and whereabouts remain unknown.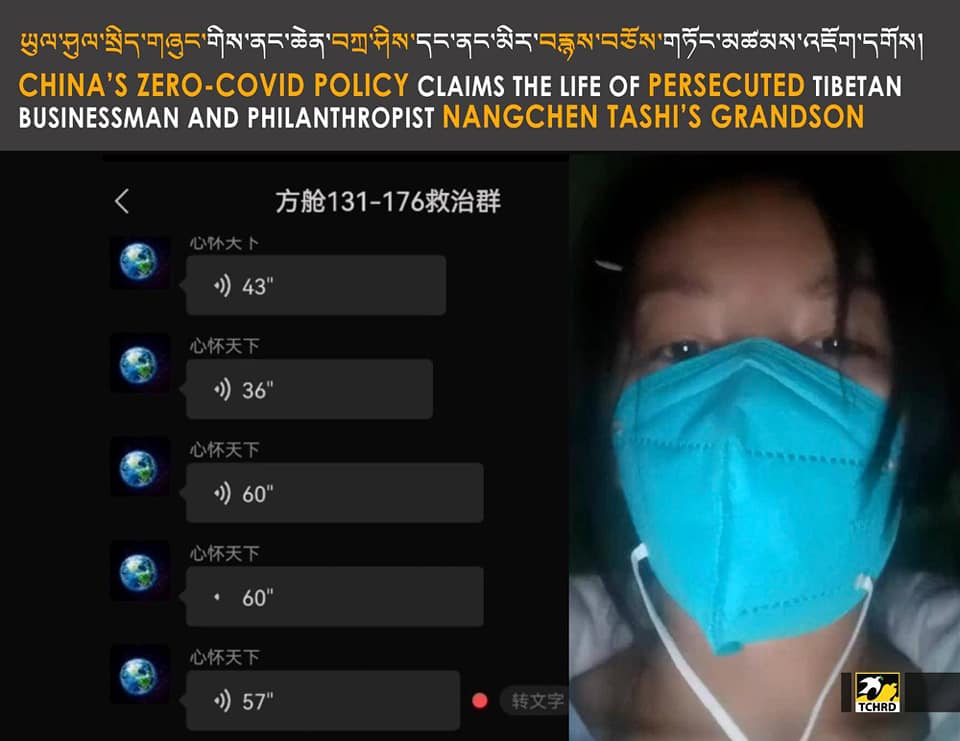 TCHRD calls on the Chinese authorities to put an immediate end to the zero-Covid policy in all its forms and hold government officials responsible for the avoidable death of Nangchen Tashi's grandson. A thorough and impartial investigation must be launched into this tragedy so that similar violations and unnecessary loss of life can be prevented in the future.
International Day in Support of Victims of Torture: UNFORGOTTEN  – Testimonies of Former Tibetan Political Prisoners