The Tibetan Centre for Human Rights and Democracy (TCHRD) is a non-profit organisation committed to advancing human rights and democracy in Tibet and the exiled Tibetan community by empowering Tibetan advocates and monitoring, documenting, and campaigning against human rights abuses.​
Through meticulous research, campaigning, and knowledge-sharing, we aim to confront and rectify human rights abuses, and promote democracy.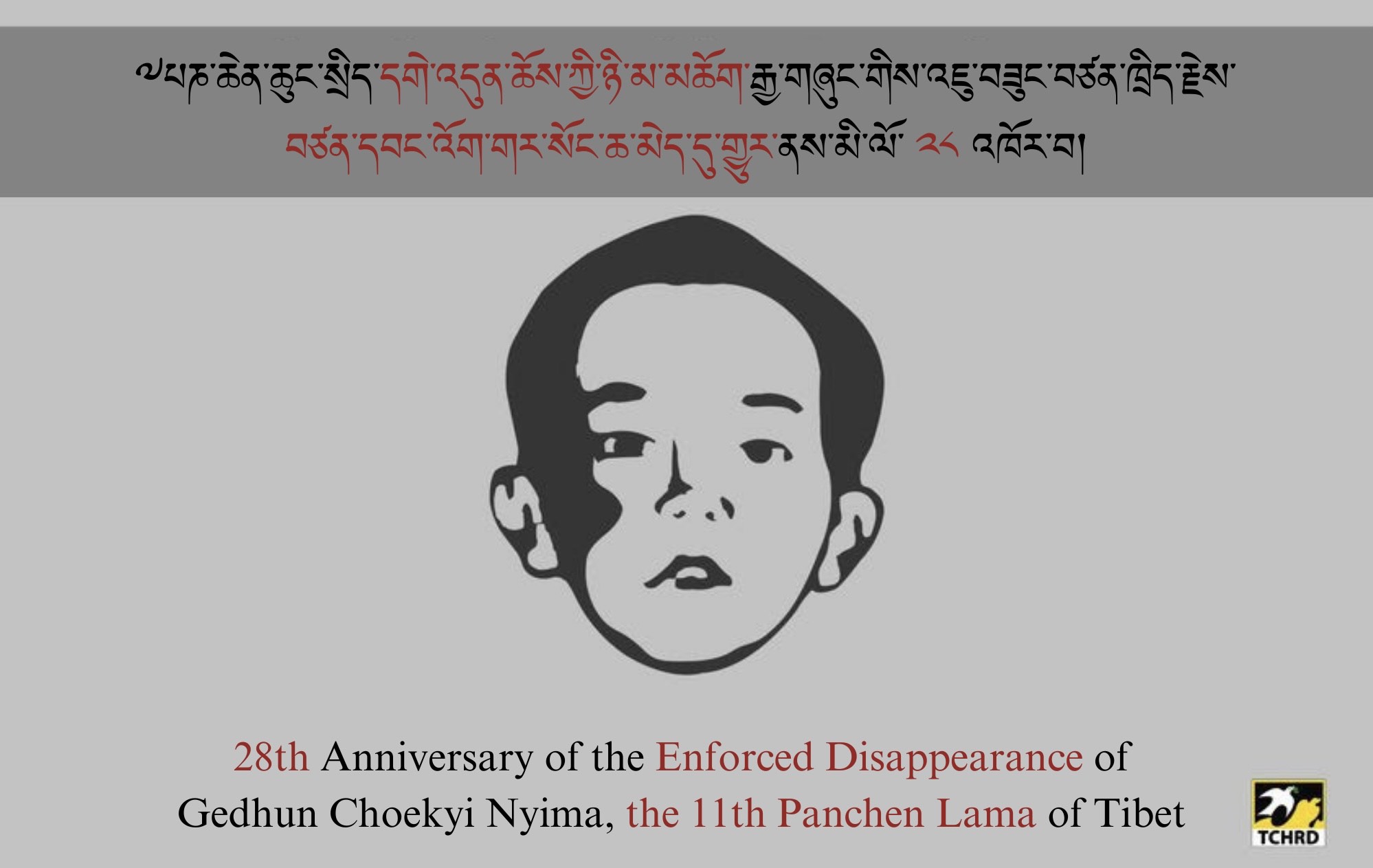 On the 28th anniversary of the Chinese government's arbitrary detention and subsequent enforced disappearance of the 11th Panchen Lama Jetsun Tenzin Gedhun Yeshi Trinley Phuntsok Pal Sangpo, widely recognised by his lay name Gedhun Choekyi Nyima, the Tibetan Centre for Human Rights and Democracy (TCHRD) reiterates its call to the Chinese government to immediately and unconditionally release the Panchen Lama, his family members, and all the Tibetan political prisoners. TCHRD emphasises that without ensuring the Tibetan people's fundamental human rights, including freedom of belief and religion, Chinese authorities can never hope to win the hearts and minds of Tibetans, let alone earn any legitimacy for its repressive policies and campaigns in Tibet.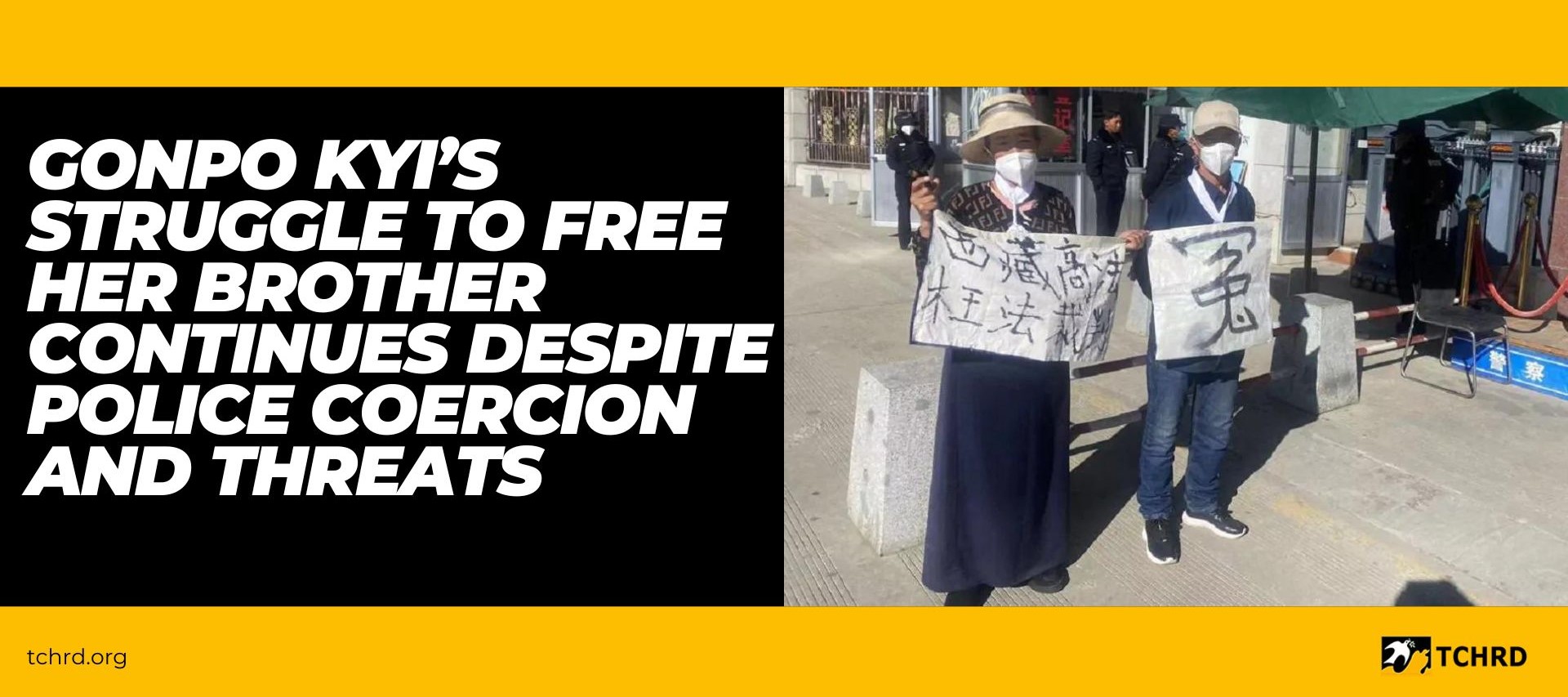 On 3 May, Gonpo Kyi shared a video condemning the unjust verdict against her brother, Dorje Tashi, stating that leaders do not follow the law while the masses are subject to punitive measures. Despite peaceful protests, such as wearing a shirt with slogan and holding a copy of the verdict, authorities detained and physically abused her. In response, Gonpo Kyi stated that she would continue to protest until justice was served. Her brother's case has been marred with allegations of false conviction and judicial irregularities, and despite numerous appeals, he remains behind bars for false loan fraud charges. The Chinese authorities' repeated detention and intimidation of peaceful protesters like Gonpo Kyi violate fundamental human rights.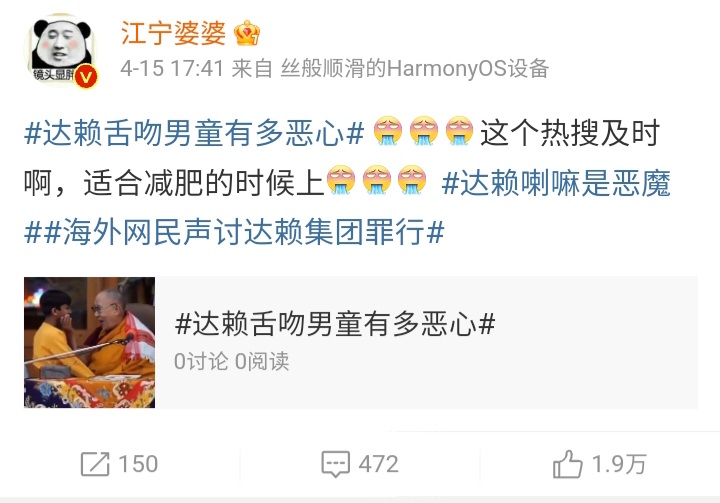 A Tibetan teacher detained on 10 April for expressing joy at seeing the recent video of His Holiness the Dalai Lama interacting with a young Indian boy on social media has been released from detention but placed under house arrest, and his employment has been terminated. He was held incommunicado for two weeks.
 Strengthening Tibetan Democracy Campaign