The Tibetan Centre for Human Rights and Democracy (TCHRD) is a non-profit organisation committed to advancing human rights and democracy in Tibet and the exiled Tibetan community by empowering Tibetan advocates and monitoring, documenting, and campaigning against human rights abuses.​
Through meticulous research, campaigning, and knowledge-sharing, we aim to confront and rectify human rights abuses, and promote democracy.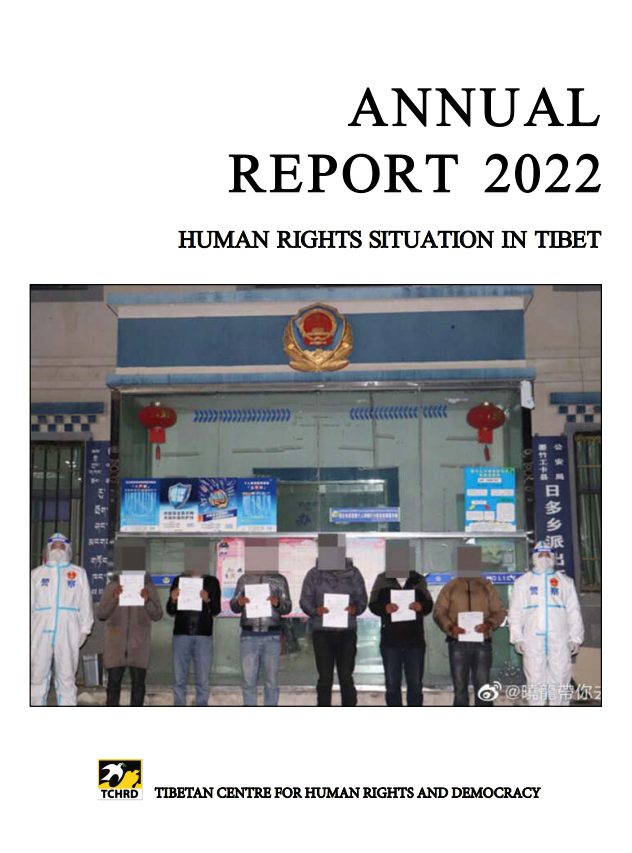 The Tibetan Centre for Human Rights and Democracy (TCHRD) has published its annual report on the human rights situation in Tibet, revealing it to be the worst in recent years. The Chinese government's COVID-19 measures have caused great distress for Tibetans, with the report highlighting the expansion of involuntary mass DNA collection, online surveillance, and CCTV cameras as social control mechanisms to suppress dissent and tighten state control. Exiled Tibetan activists and dissidents with relatives in Tibet are particularly vulnerable to the PRC's campaign of transnational repression. The report calls for concrete action to prevent and punish human rights violations and urges the international community to hold China accountable for its treatment of Tibetans.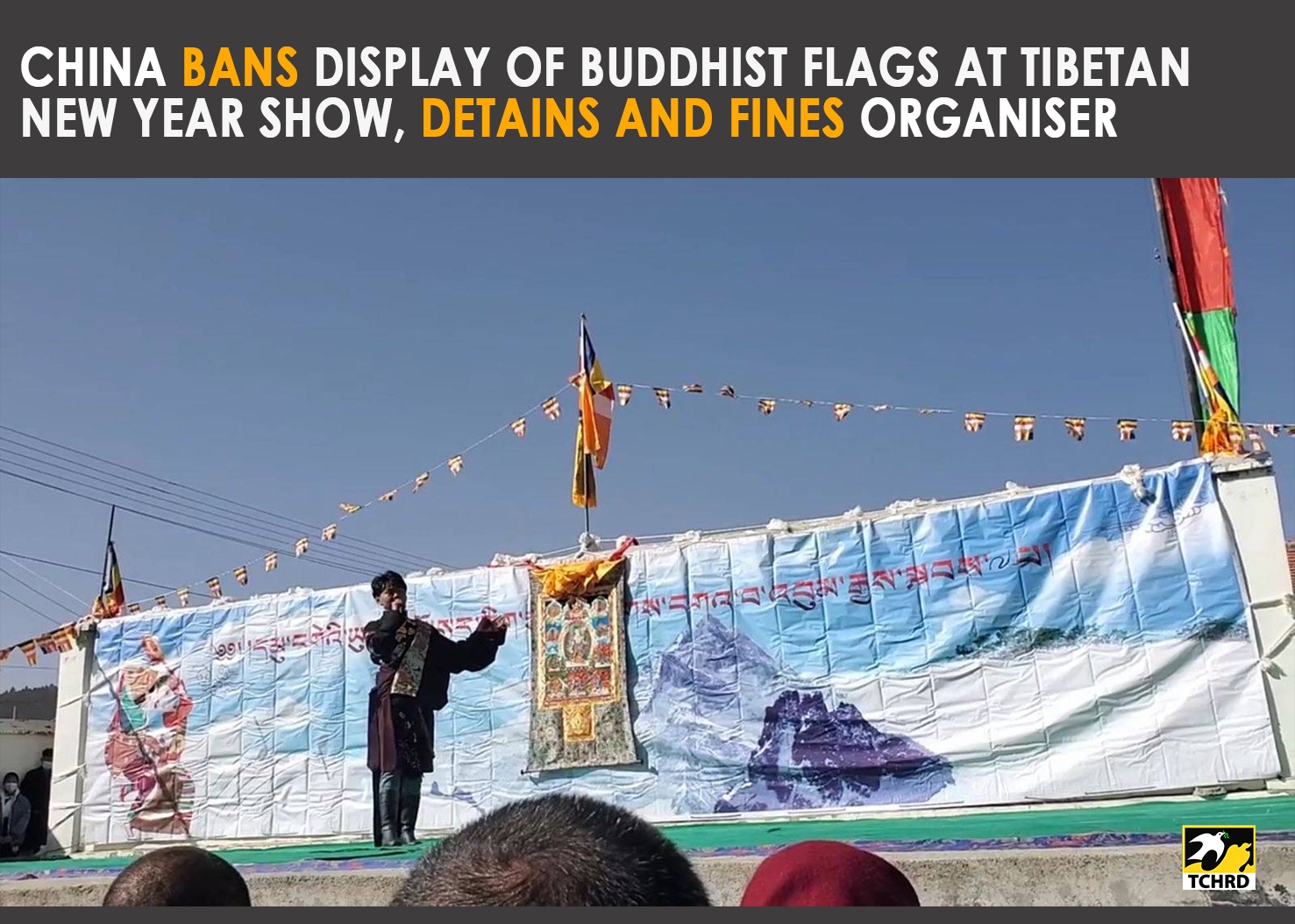 Information received by TCHRD confirmed that Gephel, a Tibetan student from Muge Township in Zungchu (Ch: Songpan) County, Ngaba (Ch: Aba) Tibetan and Qiang Autonomous Prefecture, Sichuan Province, in the Tibetan province of Amdo, was detained on the evening of 24 January from his home for displaying Buddhist flags instead of Chinese flag as the backdrop on the stage during 'Losar' New Year celebration show.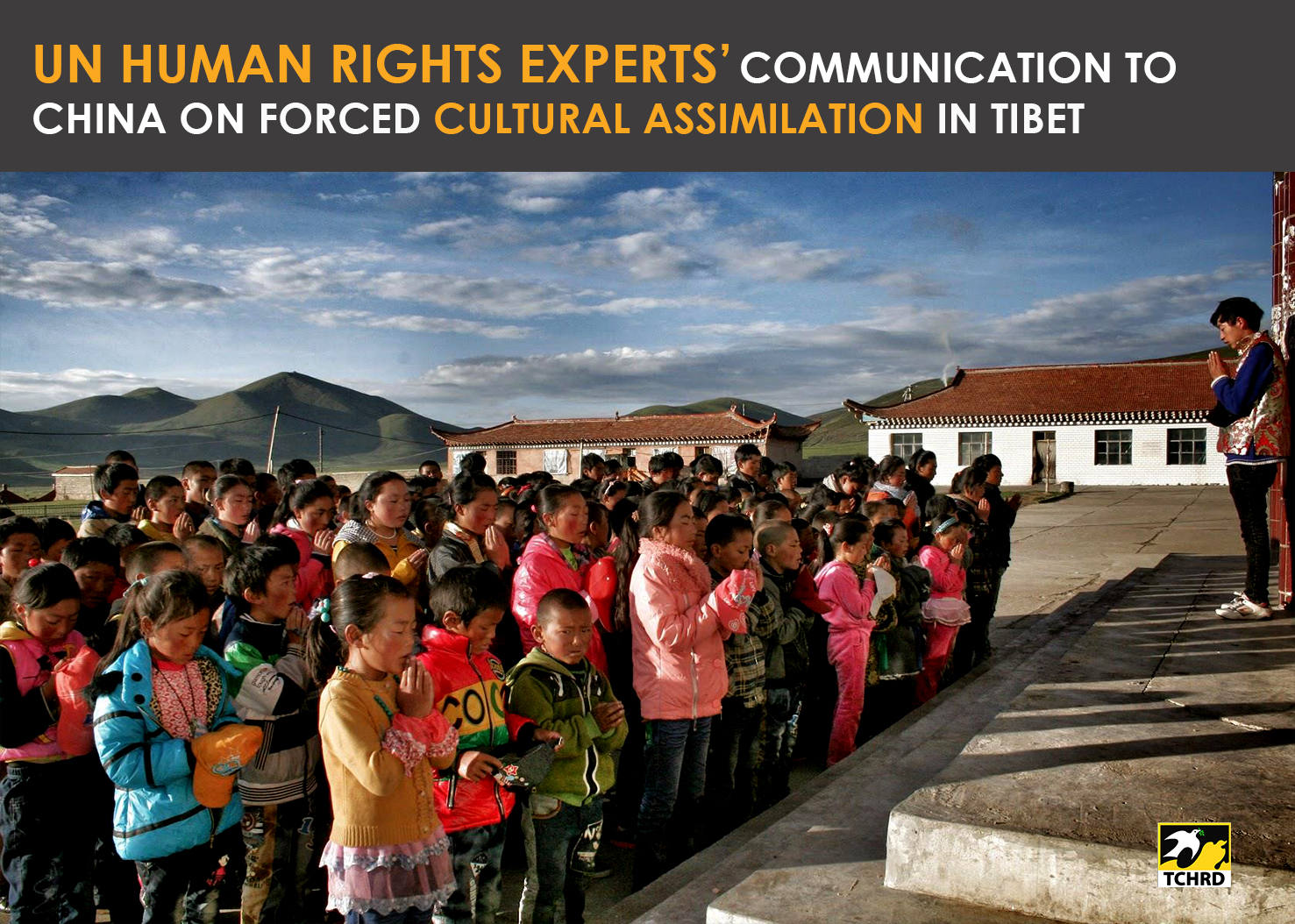 The Tibetan Centre for Human Rights and Democracy (TCHRD) welcomes the letter sent to China by four UN human rights experts urging Chinese authorities to clarify how the recent developments in Tibet regarding oppressive laws, policies and practices on education, language and religion are compatible with China's obligations under the international human rights laws and standards.
 Strengthening Tibetan Democracy Campaign