The Tibetan Centre for Human Rights and Democracy (TCHRD) is a non-profit organisation committed to advancing human rights and democracy in Tibet and the exiled Tibetan community by empowering Tibetan advocates and monitoring, documenting, and campaigning against human rights abuses.​
Through meticulous research, campaigning, and knowledge-sharing, we aim to confront and rectify human rights abuses, and promote democracy.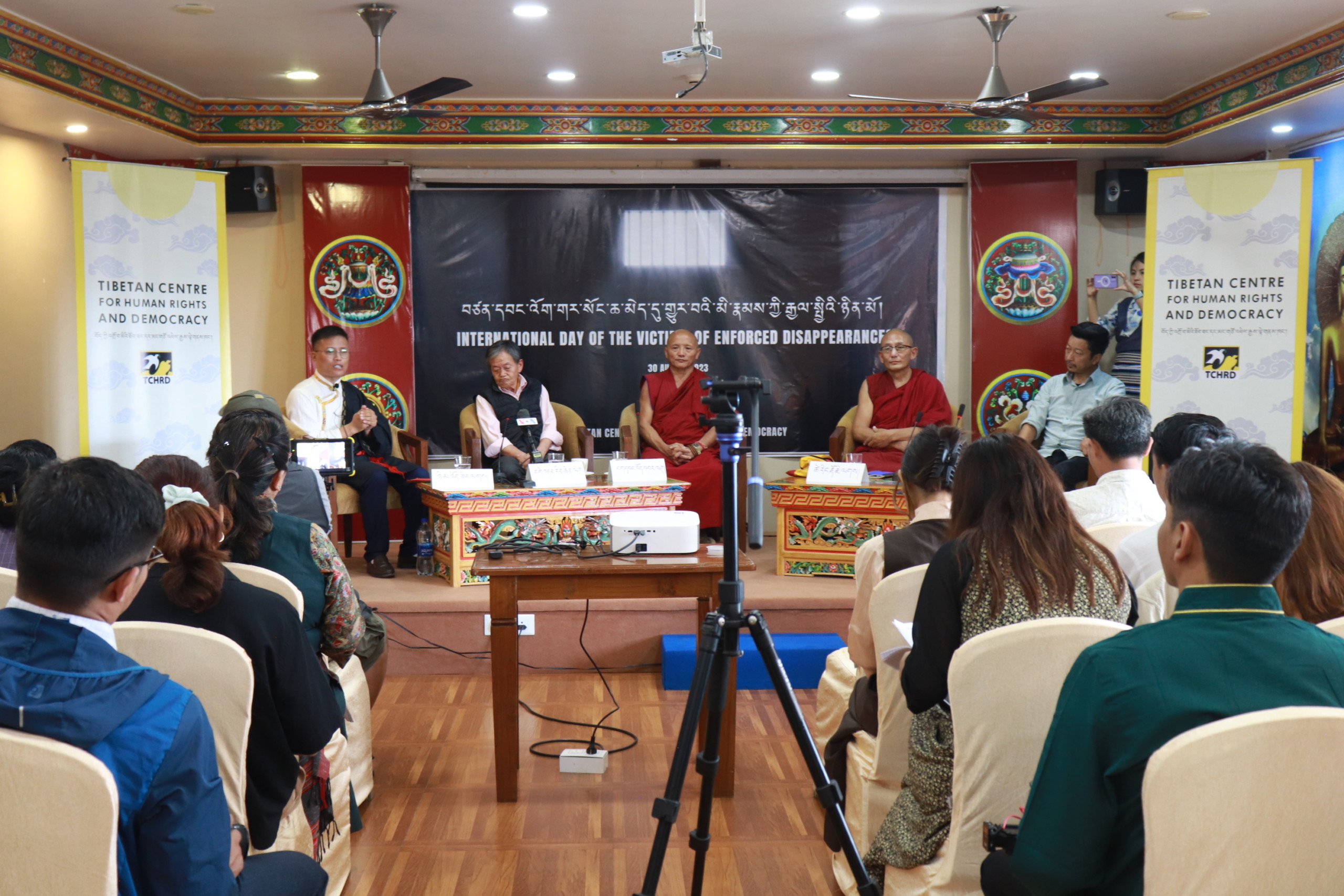 On the International Day of the Victims of Enforced Disappearance, The Tibetan Centre for Human Rights and Democracy organised a panel discussion featuring three former political prisoners and a human rights researcher moderated by the Centre's Tibetan researcher, Nyiwoe. The session started with an explanatory video delving into the experiences of Tibetans subjected to enforced disappearance. Subsequently, TCHRD's executive director, Ms. Tenzin Dawa, underscored instances of enforced disappearance, citing significant cases like that of Gedhun Choekyi Nyima, abducted after being recognised as the 11th Panchen Lama by the 14th Dalai Lama, and referencing UN experts' concerns. The discussion commenced with former political prisoners succinctly sharing their grim experiences of torture and enforced disappearances. Mr. Gendun Rinchen recounted his arrest for disseminating human rights information as a tour guide, while Mr. Ngawang Woebar was arrested for protesting in Lhasa. Former prisoner Geshe Tsering Dorje described torture methods and the dire treatment of Tibetan prisoners, while Mr Wangden Kyab emphasised China's ongoing violations of its constitution and international obligations.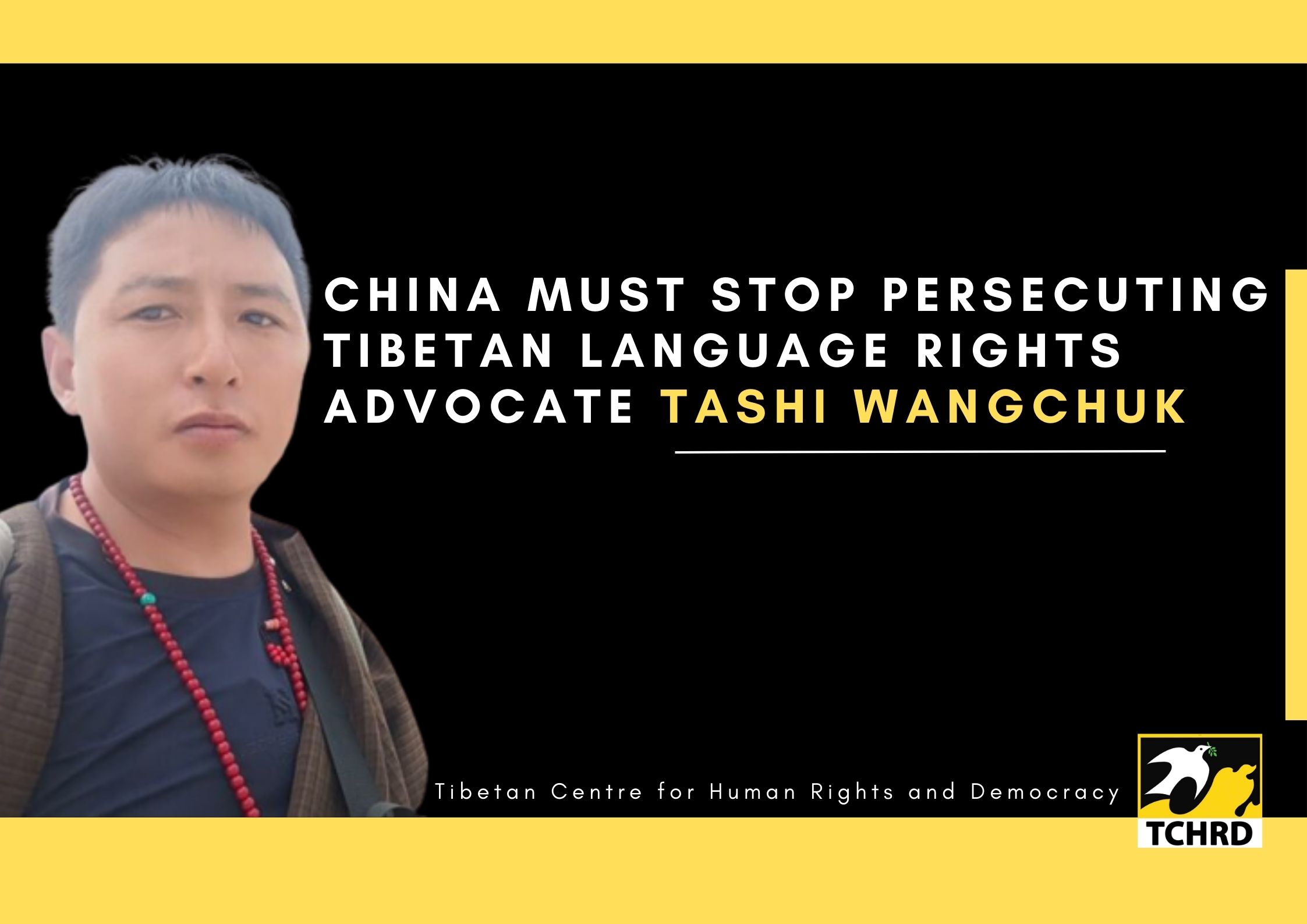 The Tibetan Centre for Human Rights and Democracy (TCHRD) strongly condemns the continued persecution of the well-known Tibetan language rights advocate Tashi Wangchuk, who had been released from prison in 2021 after serving five years' prison term on the trumped-up charges of "inciting separatism".
Since his release from unjust imprisonment, Tashi Wangchuk has faced persistent restrictions  and limitations on his movement and activities even as he continued to advocate for the promotion and protection of the Tibetan language. 
The latest persecution faced by the Tibetan language rights advocate demonstrates that Chinese authorities will go to any lengths including engaging in mobster-style tactics to silence human rights defenders and activists.
On the evening of 19 August, while travelling from Sershul (Ch: Shiqu) County in Kardze (Ch: Ganzi) Tibetan Autonomous Prefecture, to Darlag (Ch: Dari) County in Golog (Ch: Guoluo) Tibetan Autonomous Prefecture, he was followed by a vehicle. Subsequently, local police issued an order preventing local hotels from accommodating him.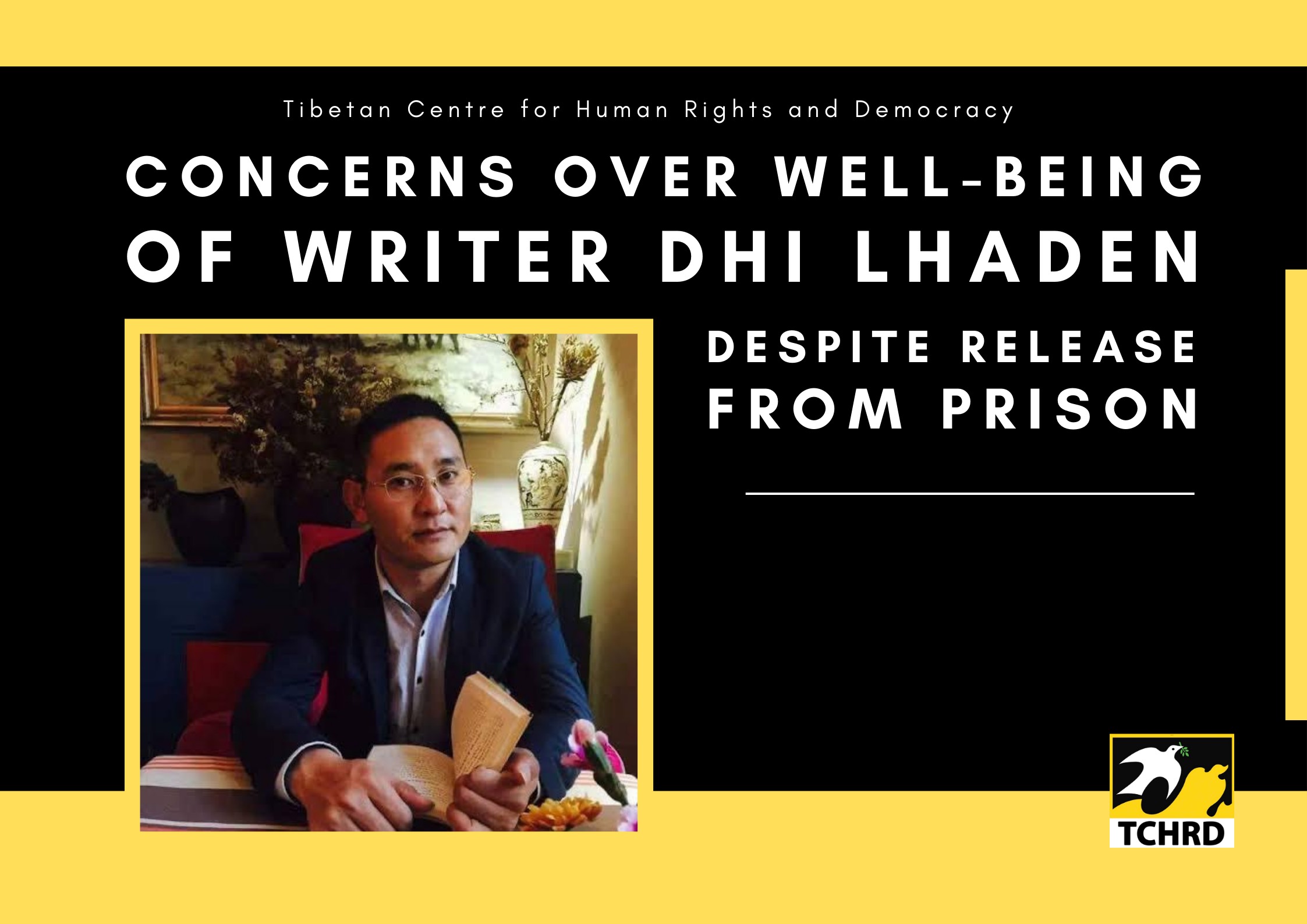 The release of writer Dhi Lhaden after four years of imprisonment raises concerns regarding his physical and mental well-being, exacerbated by the limited accessibility of information about his current situation. Having endured two years of incommunicado detention since 2019, he was charged with "disrupting social order," a common accusation against human rights activists, and secretly sentenced to four years in 2021. Despite his expected release this year, it was delayed by two months, perceived as a result of cautious measures by Chinese authorities to control information flow. Lhaden's unjust trial, preceded by isolation, potential coercion, and torture, further adds complexity. As a former monk and writer, his works illuminated the Tibetan perspective, encompassing hopes, wishes, and the overall plight.
End Enforced Disappearance Campaign
Strengthening Tibetan Democracy Campaign Series: YouthQuake 2023