Family members of Dorje Tashi, a renowned Tibetan entrepreneur serving life imprisonment, have been calling for his immediate release by staging sustained public protests against Chinese authorities responsible for passing the unfair verdict.
Dorje Tashi was detained on 10 July 2008 and subsequently convicted for a false loan fraud case in Lhasa city, Tibet Autonomous Region (TAR). An October 2018 expert opinion published by a Chinese law firm concluded that Dorje Tashi's life imprisonment verdict was "unfair" and "fabricated" before calling for a thorough review of the case.
In early 2020, one of his lawyers wrote on Weibo about the mounting barriers he faced in securing a meeting with his client despite numerous attempts and how the authorities kept deferring Dorje Tashi's appeal process for six years.
Recently, Dorje Tashi's sister Gonpo Kyi staged a protest in front of the Lhasa Intermediate People's Court while his brother Dorje Tsetan addressed senior TAR officials in a public statement accusing them of fabricating facts and wrongfully convicting his brother.
Information obtained by at least two sources in Lhasa confirmed that on the morning of 19 December, around 10:30 am local time, Gonpo Kyi stood outside the Lhasa Intermediate People's Court holding a placard with a slogan in Chinese: "Dorji Tashi is innocent." In less than 5 minutes, security personnel swooped down on her even as she continued shouting slogans for her brother's innocence. She was eventually taken behind the court building following which her condition and whereabouts remain unknown.
TCHRD calls on the Chinese authorities to fully guarantee human rights and fundamental freedoms of Dorje Tashi's family members including Gonpo Kyi as they call for the release of their brother Dorje Tashi from unfair and unjust imprisonment. Chinese authorities in TAR responsible for imposing unfair and discriminatory verdict against Dorje Tashi must be brought to justice so that rule of law is respected and flagrant violations of human rights are not repeated.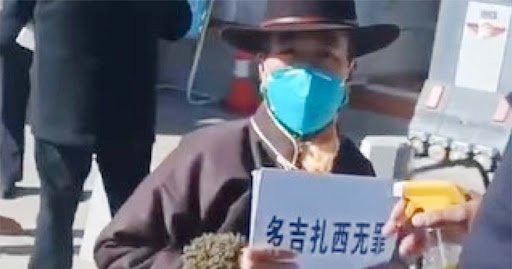 The image of Kyi's latest protest shows her holding the placard. In June last year, she had also staged a similar protest outside the court. Prior to that, she had shared on social media a video message protesting the unfair and discriminatory imprisonment of Dorje Tashi as well as Dorje Tsetan, who had been released after completing his sentence.
Video message questions false verdict
In the video message shared in September 2022, Dorji Kyi said, "My brother Dorje Tsetan was imprisoned for six years on baseless charges. My [other] brother Dorje Tashi was sentenced to life under the pretext of 150,0000 yuan loan fraud case. [We returned] the amount of 150,0000 yuan with an interest of 50,0000 yuan. In total, [we paid] 200,0000 yuan. In addition to imprisoning him for life, he was falsely charged with loan fraud. The Tibet Autonomous Region officials imposed charges on us that do not exist in China. My point is, is the loan fraud case valid when the required sum has already been paid? Even the officials take loans, just as the masses do. If any charges like these exist in the [Chinese legal system], we are willing to abide by them. We will obey them. And I have said so in court. I need a letter of proof stating that such is the law of the Communist Party of China. Because I do not have the right to prove my own people innocent. In fact, one has the right to prove one's innocence [in the Chinese legal system]. Who is responsible for taking away this right? The officials of the Tibet Autonomous Region are responsible. If such a right does not exist, hand me a letter that states this, along with the details of the false loan fraud case. And I will never approach the court's doors again."
Since 2016 when Dorje Tashi's family members began working on his appeal process including engaging with his lawyers Wang Fei and Hao Chen in Beijing, he has faced enhanced monitoring and surveillance from prison authorities.
Open letter exposes political manipulation
In September 2022, Dorje Tsetan, who had also been a victim of wrongful imprisonment, wrote in an open letter addressed to senior officials of TAR: "My name is Dorje Tsetan. By using my real name, I will expose Norbu Dhondup, former president of the TAR High Court; Yang Guangming, former deputy director of the TAR Public Security Bureau and Dorjee, former deputy director of the Shigatse Prefecture Public Security Bureau. By resorting to political manipulation, they fabricated facts and destroyed the constitution to falsely charge Tibetan private entrepreneur Dorje Tashi of loan fraud. About the mortgage loan of 1.44 million yuan, the amount along with applicable interest was paid to the bank. The bank never claimed a loss. A simple civil case was tried as criminal and the Lhasa Intermediate Court sentenced Dorje Tashi to life imprisonment. In the same year, [a Chinese defendant] He Xingyou was only sentenced to 15 years' imprisonment for a mortgage fraud of 53 million yuan. How can such discriminatory law generate faith in people? Dorje Tashi did not plead guilty. His life imprisonment sentence has not been reduced. It has been 15 years since his imprisonment. Is it not the news of the century? A strange case happening in Tibet? Such an unjust verdict is blatantly passed in today's law-based society!"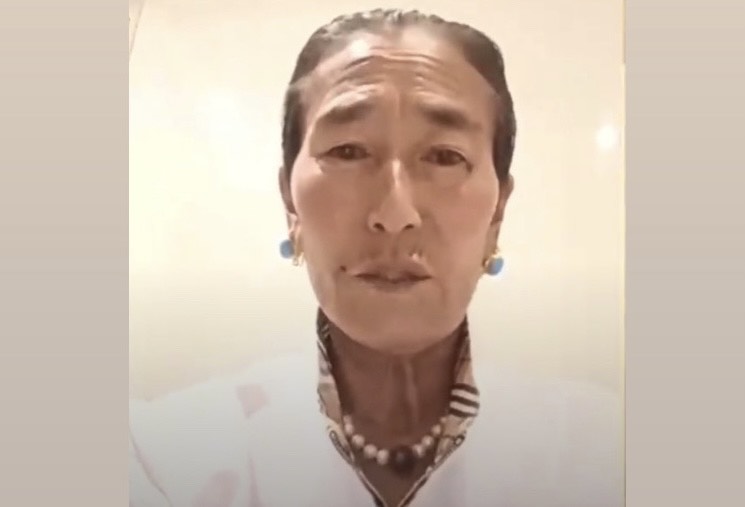 Background
Dorje Tashi, 49, is the former president of Tibet Mapham Yutso Group. On 10 July 2008, he was detained in Lhasa by security officers for allegedly funding the protests of 14 March 2008 that sparked widespread uprising in many parts of Tibet. He was held in a Public Security Bureau detention centre in Lhasa where he was interrogated and brutally tortured for four months by an official named Liu, who was explicitly deputed by the central Public Security Bureau. While in prison, he was deprived timely food and water, his wounds were left unattended, he was forced to stay awake without sleep, and he was later put in solitary confinement. Details of his mistreatment and torture during this period became known via his testimony released last year.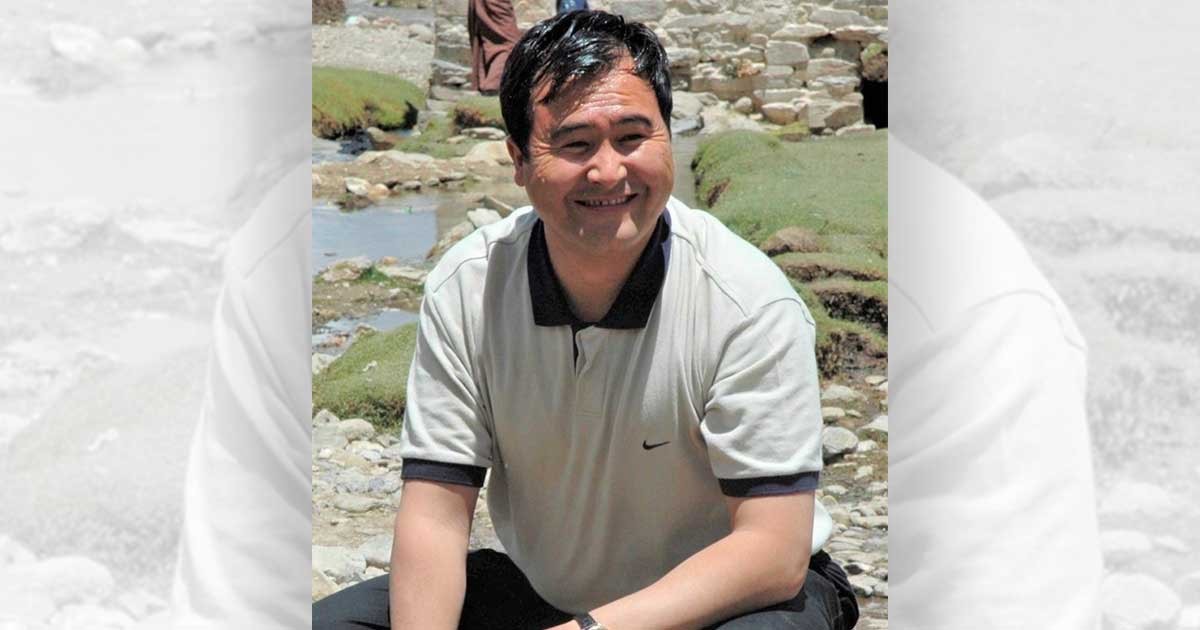 On 16 August 2021, Dorje Tsetan told a reporter from an online Chinese news outlet that initially Dorje Tashi had staged a 15-day hunger strike to protest his wrongful imprisonment but was forced to take IV drip by prison guards. In 2012, when Dorje Tashi refused to wear a prison uniform for six months, he was not allowed to see his family. After his wife and other family members, under pressure from the prison authorities, persuaded him to follow orders, Dorje Tashi began wearing the uniform and his family visits were restored. Dorje Tashi has never pleaded guilty even after 15 years, according to his lawyers.