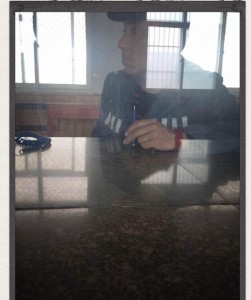 A Tibetan singer serving a six-year prison sentence for singing songs with politically-charged lyrics has been found recently in poor health as he continues to be kept under tight security in a prison located in the outskirts of Siling (Ch: Xining) city, capital of Qinghai Province.
Tibetan Centre for Human Rights and Democracy (TCHRD) has received information that Tibetan singer Lolo is held under tight security surveillance even after almost two and a half years' of imprisonment. Lolo was first detained on 19 April 2012 for releasing a music album that contained songs with politically-charged lyrics such as the well-known "Raise the Tibetan flag, Children of Snowland". After a brief detention, he was released but was detained again and sentenced to six years on 23 February 2013. At the time of sentencing, he was 30 years old.
A picture of Lolo taken clandestinely last month during a prison visit has raised fears that he is not being treated well and that he has been suffering from health complications. Due to the ever-present security guards keeping a close and constant watch over Lolo, it was impossible to determine the full extent of his medical condition. The source who provided TCHRD with Lolo's picture said the singer had lost considerable weight, looked haggard and showed signs of failing health. Prison officials have not delivered food and clothes sent by family members and relatives for Lolo.
Lolo was sentenced along with Lobsang Jinpa, a monk from Nyatso Zilkar Monastery, located in Tridu (Ch: Chenduo) County in Kyegudo (Ch: Yushu) Tibetan Autonomous Prefecture, Qinghai Province. Lobsang Jinpa had written the lyrics for one of the songs sung by Lolo on the disappearance of the 11th incarnation of the Panchen Lama. Lobsang Jinpa was sentenced to five years.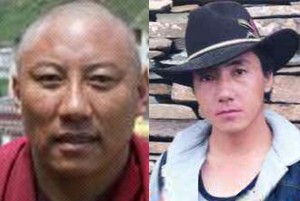 The arbitary detention and imprisonment of Lolo and Lobsang Jinpa is part of a larger crackdown in Tridu County which witnessed sporadic yet widespread protests against Chinese authorities in 2012 and 2013. The crackdown particularly targeted Nyatso Zilkar Monastery whose monks were subjected to severe interrogation, arbitrary detention and arrests, torture and imprisonment. In July 2013, Tsultrim Kalsang, a young Buddhist scholar from the monastery was sentenced to 10 years in prison. According to a source who recently contacted TCHRD, Kelsang Tsultrim is still being held in the prison hospital. This indicates that his health has not improved which raises questions on the quality of healthcare he is supposed to be receiving at the prison hospital.
TCHRD calls on the Chinese authorities to respect the fundamental rights and freedoms of all Tibetan political prisoners and to recognise that they were imprisoned for exercising their conscience and human rights. Chinese prison authorities must respect the rights of Tibetan political prisoners in keeping with the UN Standard Minimum Rules for the Treatment of Prisoners (SMR), a set of rules that outline good principles and practices for the treatment of prisoners.  The Standard Minimum Rules for the Treatment of Prisoners, which the People's Republic of China (PRC) based its prison regulations on, state that all prisoners should receive adequate medical care. (Art. 22) The International Covenant on Economic, Social and Cultural Rights, which PRC is a party to, requires that people be allowed the highest attainable standard of physical and mental health. (Art. 12).
TCHRD recognises that Lolo was subjected to arbitrary detention and unfair sentencing for simply exercising his right to freedom of expression as provided for in article 35 of the Chinese Constitution which protects "freedom of speech, of the press, of assembly, of association, of procession and of demonstration." The imprisonment of Lolo and Lobsang Jinpa also violates article 47 of the Chinese Constitution which recognises the freedom to engage in "artistic creations and other cultural pursuits". Further, the denial of medical care, poor diet, and the prison conditions all violate international human rights standards that are binding on thePeople's Republic of China (PRC). TCHRD further calls on the government of the PRC  to refrain from persecuting and imprisoning Tibetans for exercising non-violent means to resist state-sponsored repression.