A group of 23 Tibetan college students studying law, politics, journalism and sociology at different universities in India took part in a three-day online workshop on 'International Human Rights Principles and Enforcement Mechanisms' from 8 to 10 April. Eighty percent of the workshop participants were female.
Participants learned about the UN human rights system and its protection mechanisms and ways to protect and promote human rights in everyday life. The workshop provided a virtual space to engage in and reflect upon various pressing issues of human rights confronted by Tibetans.
TCHRD's program officer Ms Tenzin Dawa led the session on human rights principles, international human rights instruments and civil society engagement with UN human rights mechanisms. TCHRD executive director Ms TseringTsomo spoke at the second session on China's distorted version of human rights and its impacts on the human rights situation in Tibet.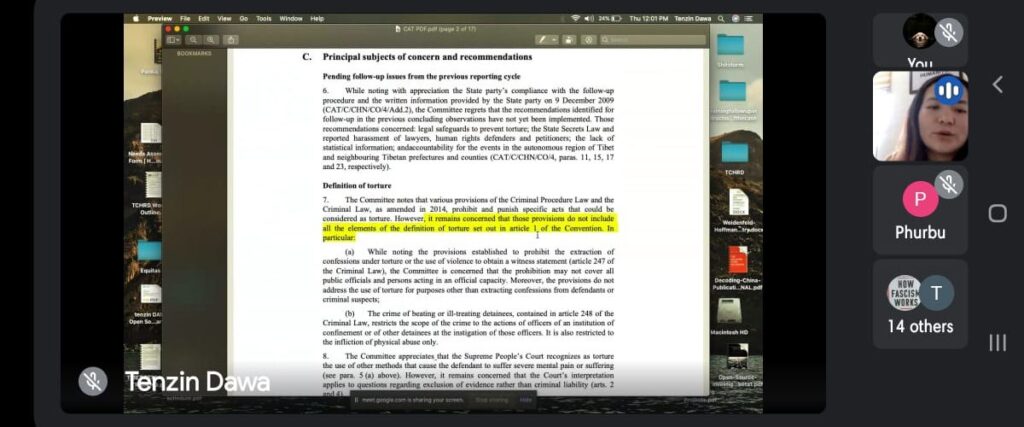 The workshop concluded with separate interactive sessions with Mr Apar Gupta, executive director of Internet Freedom Foundation (IFF) and Ms Kirthi Jayakumar, rights activist, lawyer, peace educator and social entrepreneur. Mr Gupta's presentation and the discussion that followed centered on issues related to freedom of expression such as the importance of privacy and anonymity in the age of artificial intelligence and the social and political ramifications as algorithms become more advanced and ubiquitous part of our lives.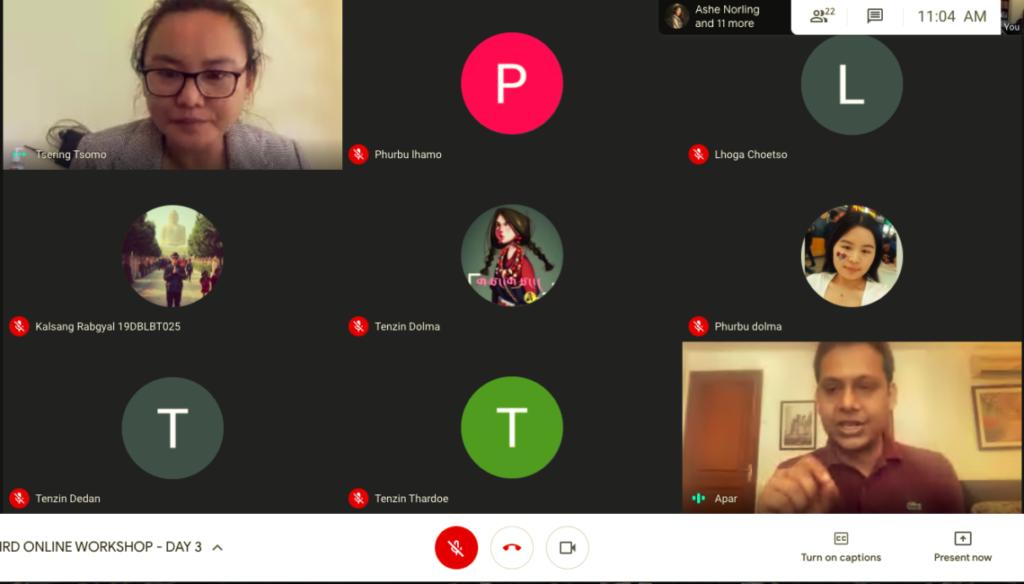 Ms Jayakumar shared how events in her personal life became a driving force in her quest to create social change through the power of storytelling. She emphasized native agency in telling one's story to ensure its authenticity and ownership. Participants also got introduced to the saahas app that Ms Jayakumar developed herself to assist and support survivors of gender-based violence.