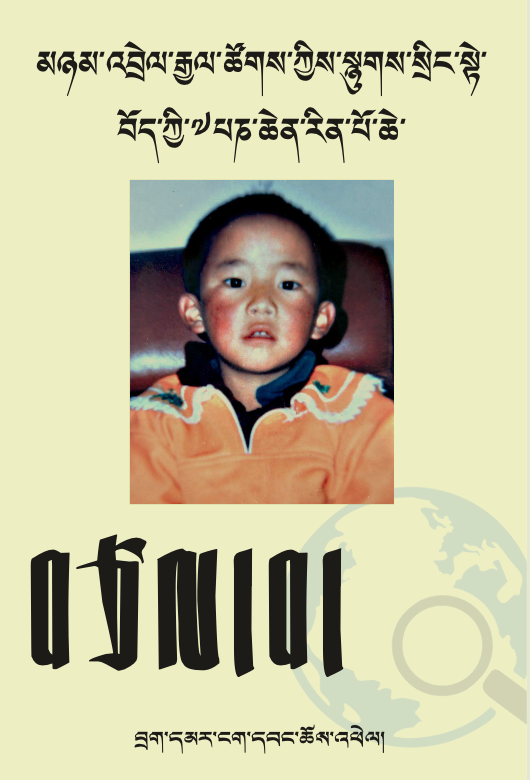 The Tibetan translation of a major report, 'The United Nations Continuing 'Search' for Tibet's Panchen Lama', on the enforced disappearance of the 11th Panchen Lama was released on the eve of the Human Rights Day at a press conference organised at Norbu House, Dharamsala, India.
Authored by Ngawang Choephel Drakmargyapon and first published in English, the report contains the author's perspective on the Panchen Lama issue based on his rich and extensive experience of working at the UN (1995-2019) in Geneva, tirelessly documenting and advocating for Tibet at the UN, in particular, the questions raised by the UN and member states on the enforced disappearance of Gedhun Choekyi Nyima, the 11th Panchen Lama.
Two India-based organisations – Central Association for HH the Panchen Lama and Tibetan Centre for Human Rights and Democracy are pleased to publish this report jointly with financial support from the International Campaign for Tibet in Germany and Europe. Unfortunately, during the course of translating the report, Ngawang Choephel died after long illness in Geneva on 5 November 2019 bereaving not just his family but the entire Tibetan movement of a steadfast and unyielding advocate for Tibet. 
The report highlights the major activities initiated by Tibetans and supporters all over the world to secure the release of Panchen Lama since 1995 as well as throws light on the various efforts made by UN human rights experts on child rights, torture, religious freedom, and enforced disappearance to ascertain the whereabouts of Panchen Lama including the failure of Chinese government to provide a truthful response.
The report includes relevant concluding observations and recommendations made by the UN human rights experts, foreign governments and human rights organisations over the years on the Panchen Lama issue and serves as a useful resource for researchers and activists in the Tibet movement.
Despite two decades of search for the Panchen Lama, the Chinese government has refused to release the Tibetan spiritual leader. But the campaign to secure the freedom of Panchen Lama must continue and the international community is urged to maintain pressure on China for the release of Panchen Lama.