Almost five years after his arbitrary detention and unjust imprisonment on politically motivated charges, prominent Tibetan activist A-nya Sengdra is being subjected to further injustices.
Mr Sengdra is a prominent activist known for successfully mobilising local Tibetan nomads and carrying out campaigns against government corruption and environmental destruction in his hometown of Kyangche (Ch: Jiangqian) Township, Gade (Ch: Gande) County, Golok (Ch: Guoluo) Tibetan Autonomous Prefecture (TAP), Qinghai Province, in the Tibetan province of Amdo. Along with eight other associates, Mr Sengdra was sentenced to seven years imprisonment on 6 December 2021, more than three years after his detention and torture at the hands of local Public Security Bureau officers in Gade County.
Over the years, Sengdra's lawyer Lin Qilei has made brave and persistent attempts to appeal against the verdict. After the Intermediate People's Court of Golok (Ch: Guoluo) Tibetan Autonomous Prefecture and the Higher People's Court of Qinghai Province rejected his appeals, Sengdra appealed to the Chinese Supreme Court. Mr Sengdra has steadfastly refused to accept the verdict, which was merely a tool used by the Chinese authorities to silence him and suppress his activism.
On 10 July when Lin approached the Sixth Circuit Court of the Supreme People's Court in Xi'an to ascertain the status of Sengdra's appeal, he encountered hostile and uncooperative staff who refused to provide a contact number for Lin to make enquiries in future.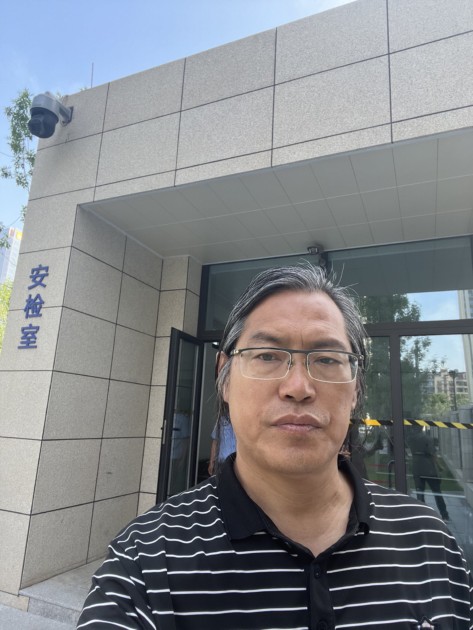 As Lin recounted on his Twitter account, "At about 9 am on 10 July 2023, I arrived at the Sixth Circuit Court of the Supreme People's Court to represent Qinghai-based Tibetan A-nya Sengdra's appeal case. At the reception, I enquired about the progress of the case. But the female staff at the reception told me that there was no such case. When I made further requests, she directed me to a bailiff to whom I showed the 'Notice of Refusal of Appeal from the Higher People's Court of Qinghai Province'. The bailiff then informed me that the court had received the case documents on 6 June this year. He further told me that it takes three months to review [the documents] and asked me to enquire again on 6 September. I repeatedly asked him to provide me with his office phone number, but he said, 'Even if there is a phone number, I can't give it to you.' If this is the attitude of [the staff] at the Supreme Court, how can anyone inquire about the progress of a case without a phone number to contact the office?"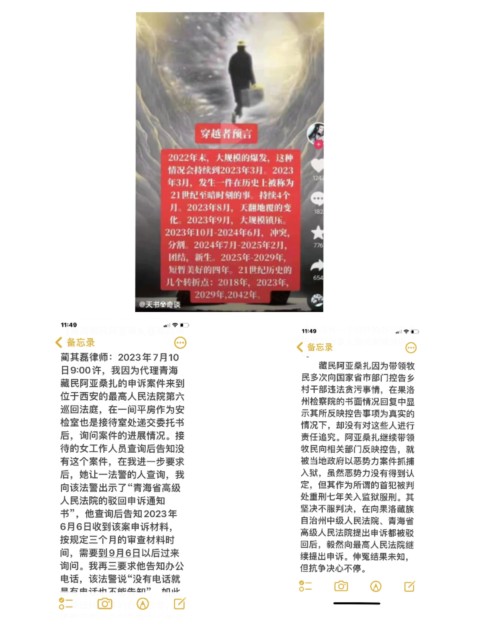 "We strongly condemn the unlawful and disgraceful efforts made by the Chinese authorities to block Mr Sengdra's appeal case. The torture and imprisonment of Mr Sengdra not only violated numerous human rights but also exposed the hollow slogans of president Xi Jinping's purported commitments to crush official corruption and promote environmental protection," said Ms Tenzin Dawa, executive director of TCHRD.
"We call on the Chinese authorities to release Mr Sengdra and his associates immediately without conditions. It is outrageous that Mr Sengdra and his associates were imprisoned despite confirmation from the Golok Prefecture procuratorate that the cadres and officials accused of corruption were indeed guilty. The guilty officials must be held accountable."