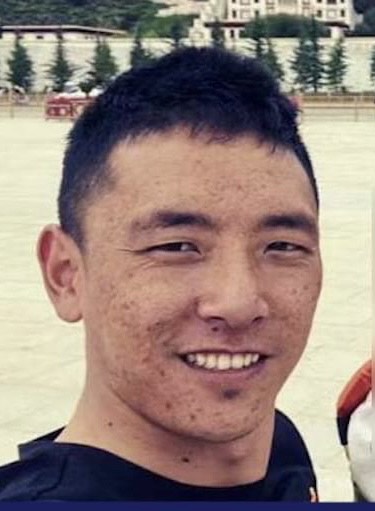 Tibetan intellectual and writer Thupten Lodoe (pseudonym: Sabuchey), 34, has been sentenced to four years and six months in prison, according to information received by TCHRD earlier today.
A resident of Bum-nying village in Dzachuka, Sershul (Ch: Shiqu) County, Kardze (Ch: Ganzi) Tibetan Autonomous Prefecture, Sabuchey had been detained by Chinese security officers in mid-October last year. He had been held in an undisclosed location for more than eight months until his sentencing around 14 June this year.
A reliable source from Tibet informed TCHRD that Sabuchey was convicted on the trumped up charge of "inciting separatism" including publishing contents that "endangered state security" and "harmed ethnic unity", among others.
The vague charge of "inciting separatism" is disproportionately used against Tibetans who do not conform to the views and policies of the Chinese party-state. It is one of the most common charges used to silence and persecute Tibetan human rights defenders, activists and dissidents. Last year alone, about 10 Tibetan writers and scholars had been detained and/or sentenced, including Go Sherab Gyatso, Rinchen Tsultrim, Dhi Lhaden, and Rongwo Gendun Lhundup on the charge of "inciting separatism".
Last December, TCHRD reported on the detention of Sabuchey but attempts to get more details were unsuccessful due to the extreme secrecy with which Chinese authorities dealt with his case including intimidation of his family and relatives against sharing any information about his condition.
Despite his sentencing, it still remains unclear where he is being held and in what condition.
Proficient in both Tibetan and Chinese languages, Sabuchey is a well-versed scholar in both traditional and modern knowledge systems. He is known for his prolific writings that were frequently published on major websites and other online platforms in Tibet. He wrote in Tibetan and Chinese and much of his writings focussed on various socio-economic subjects and issues relevant to the situation in Tibet. He is considered as one of the most influential and respected writers among his generation.
After carefully studying Sabuchey's writings dating back to 2016, TCHRD researchers have found that most of his writings were analyses and opinions related to social and livelihood issues, language and economic condition, as well as traditional and modern knowledge systems. None of his writings broke any laws, let alone the ones for which he was eventually imprisoned such as "inciting separatism".
Prior to his detention, he had been warned several times for some of his online posts by local security officers. Following his detention, Chinese authorities seized his computer, the contents of which were then used as so-called evidence to charge him of imaginary crimes.
The unjust imprisonment of Sabuchey is part of the Chinese party-state's ongoing campaign to neutralize all influential Tibetan voices that it deems as obstacles to its forced cultural assimilation policy.
At least since 2009, Tibetan scholars, writers, intellectuals and cultural leaders have been harassed, detained, beaten, interrogated, and imprisoned over the content of their work. Virtually any expression of Tibetan identity is branded as a threat to the so-called Chinese Motherland, hence subject to severe punishment under the vague and labyrinthine charges of "endangering state security" laws.
Particularly under Xi Jinping's second term, policies and practices to marginalize and undermine Tibetan language and culture have accelerated resulting in the second major wave of detention and persecution of Tibetan writers and intellectuals.
Sabuchey was born in 1987 in Bum-nying village in Dzachuka. After completing his studies in China, he returned to Tibet and worked for many years as a teacher at the Tibetan middle school in Sershul County.