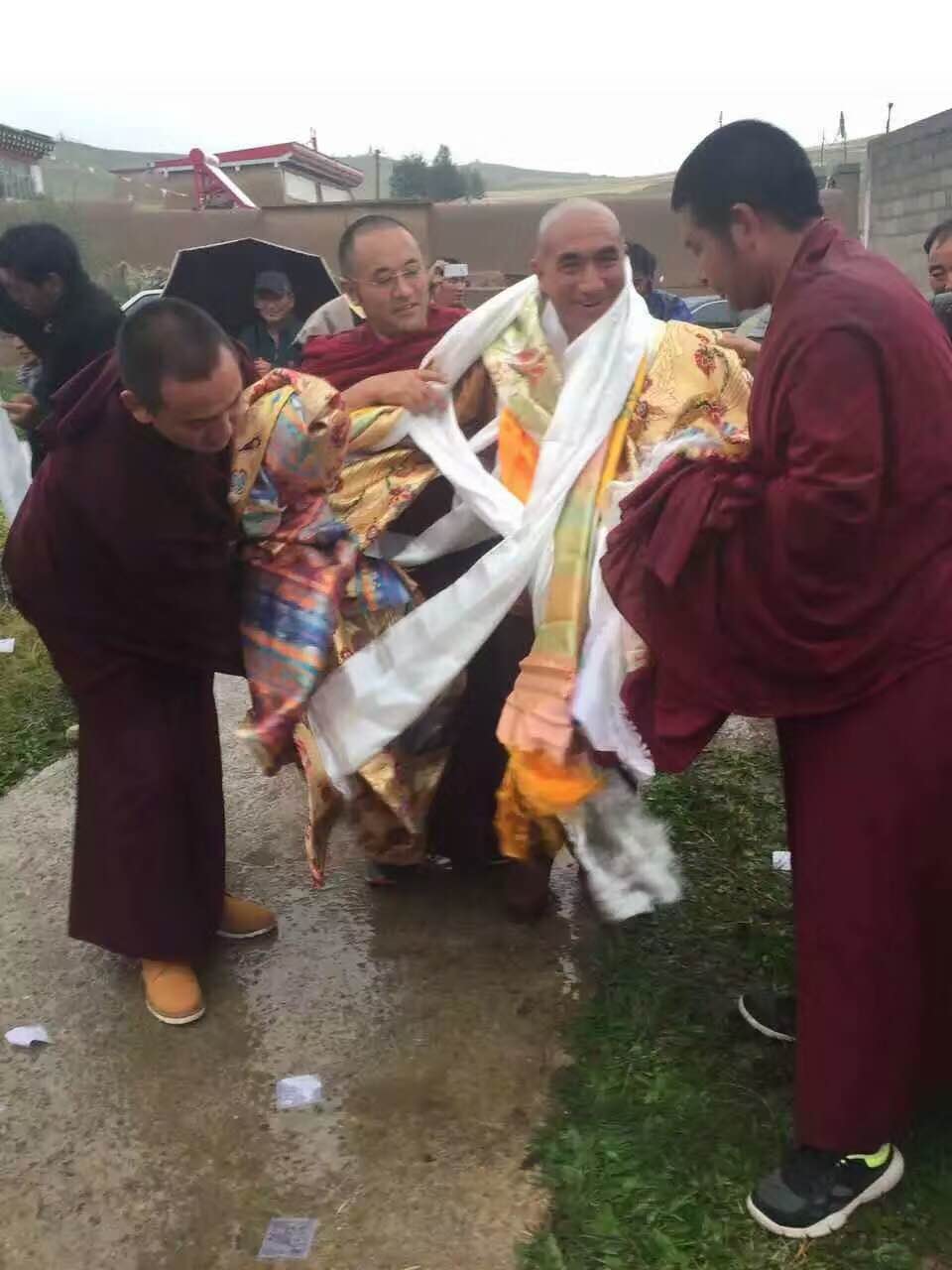 Jamyang Phuntsok aka Jangkho, 41, was released on 2 September from Mianyang Prison, located near Chengdu city, capital of Sichuan Province. He became one of the first Tibetans to be arbitrarily detained and sentenced in connection with a self-immolation protest. He was released recently after serving seven and a half years in prison. 
Jangkho, a monk at the local Kirti Monastery, was arbitrarily detained on the night of 3 March 2009, two days after Tapey staged the first self-immolation protest in Tibet. Tapey, a monk from Kirti Monastery, survived the self-immolation protest he staged on 27 February 2009 with severe burn injuries that required extensive surgery. At the time, Chinese state media claimed that Jangkho had confessed to making up stories about Tapey's self-immolation and sharing it illegally with outsiders. Chinese state media also said Jangkho had spread false stories about Chinese security forces shooting at Tapey who was already on fire. Further information received by TCHRD showed that Tapey was likely shot in the legs while still on fire debunking Chinese claims that Jangkho lied.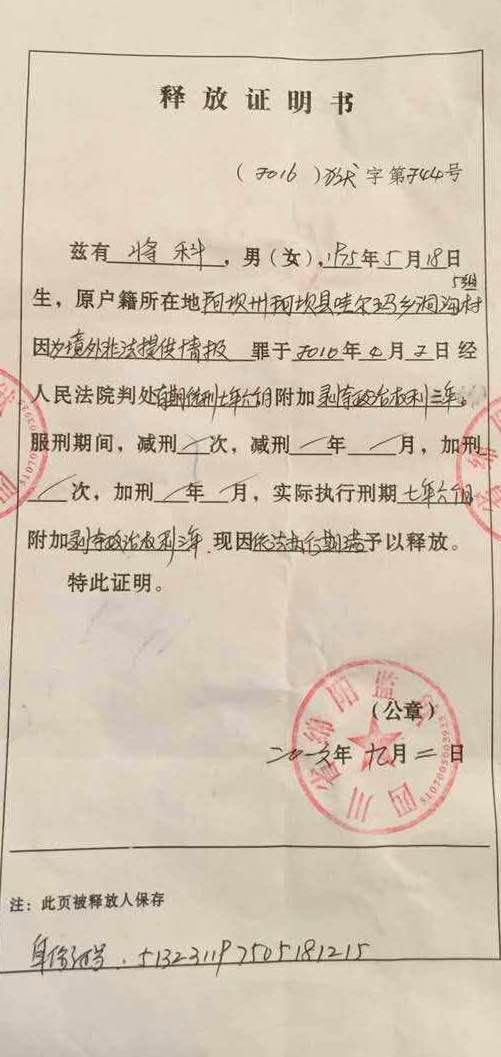 Information released earlier on Jangkho incorrectly noted that he was sentenced on 9 April 2010 to six years. According to Jangkho's prison release document obtained by TCHRD, Jangkho was sentenced on 2 April 2010 to seven years and six months on the charge of "illegally sharing secrets with outsiders" by the Ngaba (Ch: Aba) Intermediate People's Court, located in Ngaba Tibetan and Qiang Autonomous Prefecture, Sichuan Province.
The release document specifies that Jangkho has also been deprived of 'political rights' for three years which he has to serve from 2 September 2016 to 1 September 2019. Article 54 of Chinese Criminal Law lists the deprivation of following rights: the right to vote and stand for election; the rights of freedom of speech, of the press, of assembly, of association, of procession and of demonstration; the right to hold a position in a State organ; and the right to hold a leading position in any State-owned company, enterprise, institution or government organisation.
In Tibet, many of the rights listed above do not exist for even those who are not subjected to deprivation of political rights. Basic human rights and freedoms such as right to vote, freedom of speech, of the press, of assembly, of association, of procession and of demonstration have increasingly been criminalised in recent years. In addition, former political prisoners are subjected to surveillance and their movements are restricted and monitored.
In July this year, Chinese authorities in Ngaba County distributed a booklet in Tibetan Buddhist monasteries that listed acts such as self-immolation and sharing information online as 'inciting separatism' and 'illegally sharing information with outsiders'.
Jangkho was born on 18 May 1975 and raised in Thangkor Village in Barma Township, Ngaba County.