Tibetan writer, Go Yonten Sangpo AKA Goyon, who was reported missing last December after his detention by Chinese police is believed to have been released. Based in Drango (Ch: Luhuo) County in Kardze (Ch: Ganzi) Tibetan Autonomous Prefecture, Goyon was believed to have been released a few months ago but the information could not be verified immediately.
On 30 November, he shared a post on his personal WeChat account to announce the publication of one of his translated works, writing that he had been offline for more than two years, without explaining further.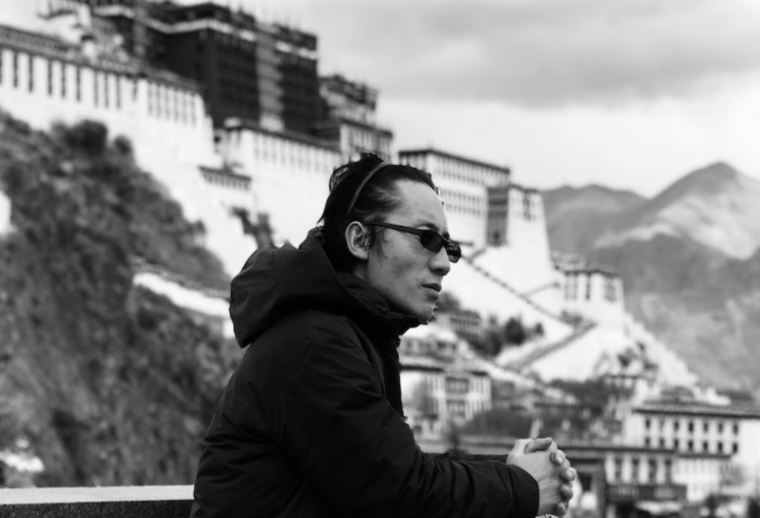 His last post on his account was in August 2020 before he posted the recent update.
In 2010, he wrote a detailed account of his previous detention and torture at the hands of Chinese police in Chengdu. He was interrogated and severely beaten up overnight chained to a metal chair, also known as 'Tiger chair'.
TCHRD reported on the detention of Goyon on 27 December 2021 following which a UN human rights experts committee sent a communication to China about the whereabouts of Goyon and two other writers. China admitted to the detention of Thupten Lodoe (Sabuchey) and Rongwo Gendun Lhundup but failed to explain the fate of Goyon.
The news about Goyon's release comes close on the heels of another major development: sentencing of six former Tibetan political prisoners, writers and public intellectuals on the trumped-up charges of "inciting separatism" and "endangering state security" in Kardze (Ch: Ganzi) Tibetan Autonomous Prefecture, Sichuan Province.
The Ganzi Intermediate People's Court sentenced the six Tibetans sometime in September this year. Among the sentenced are Gangkye Drupa Kyab (14 years), Samdup (eight years), Gang Tsering Dolma (eight years), Gangbhu Yudrum (seven years), Seynam (six years) and Pema Rinchen (four years).
Gangkye Drupa Kyab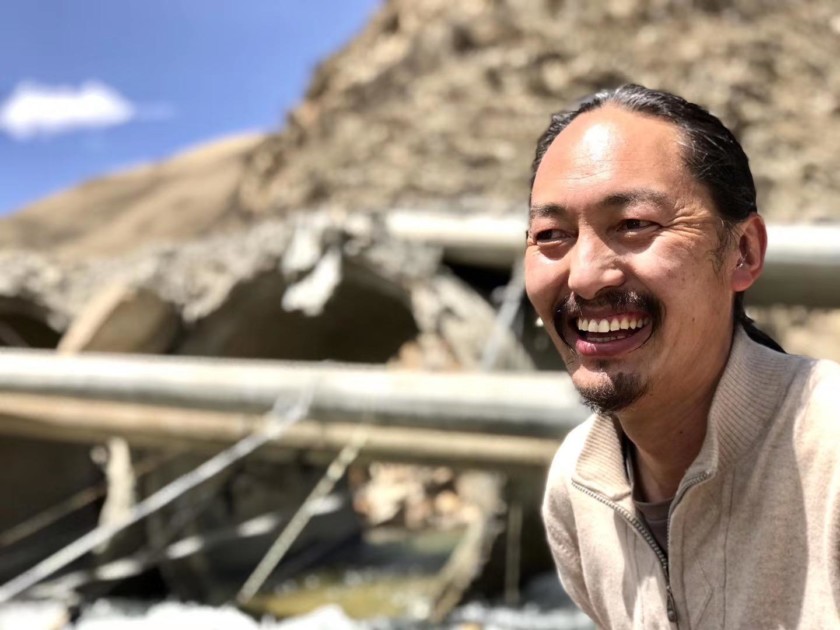 Gangkye Drupa Kyab, a writer and former political prisoner was arbitrarily detained on 23 March 2021 and went missing until his sentencing last month to 14 years in prison. 
He had earlier been detained twice in 2012 and 2016. From 15 February 2012, he remained a victim of enforced disappearance until his sentencing on 1 Aug 2013 to five and a half years of imprisonment.  The sentence was imposed by the Nyagchu People's Court for being a member of an underground association named 'Margol Tsogpa' (Anti-Communist Association) in Nyagchu (Ch: Yajiang) County, Kardze Tibetan Autonomous Prefecture.
On 16 September 2016, upon his release from prison, he was detained again for holding a portrait of His Holiness the Dalai Lama on his head at a public banquet held to celebrate his release from prison.
Gangkye Drupa Kyab was born and raised in Gephen Village in Ragtam Township, Serthar (Ch: Seda) County, Kardze TAP. He attended primary school in Ragtam Township and middle school in Serthar County. After completing a teacher-training course in Kardze County, he worked as a teacher in Dartsang and Horshul Townships, before moving to Drango (Ch: Luhuo) County. He also worked as a teacher at a school founded by Khenpo Tsultrim Lodoe in Drango (Ch: Luhuo) County.
He was known for his many writings, among which is the "Sa-jhi Tragdi Marpo" (Blood Letters of 2008). The book detailed personal accounts of those that suffered the violent repression of 2008 protests in Tibet.
At the end of the book, Kyab wrote: "Is the suffering of Tibetan prisoners in vain? Is it not the pain of all Tibetan people? If so, then should we tolerate this pain inflicted on us? Never! Even though personal interests, positions, employment, and livelihood is a priority, the prime purpose of our life is to live and die for our nationality. Such a death would have value. Therefore, we must all unitedly speak and amplify the truth, and peaceful protests must continue".
Samdup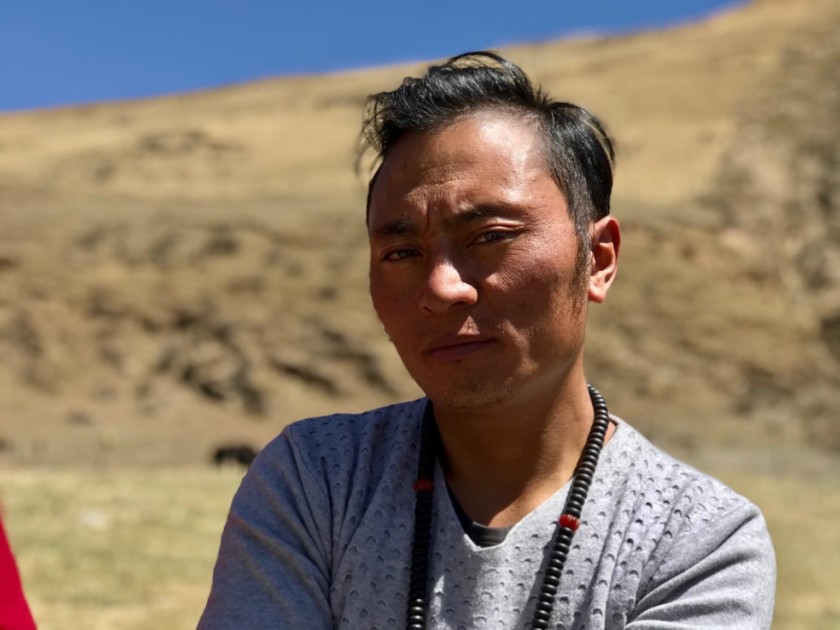 Samdup, 41, from Gonchok Village, Serthar County, was sentenced to eight years in prison. He was arbitrarily detained on 5 April 2021 and remained a victim of enforced disappearance till his sentencing. On 13 June 2012, he was detained on similar charges as Gangkye Drupa Kyab and sentenced to five years in prison on 1 August 2013 by the Nyagchu People's Court. Though he was released on 19 August 2016, he was detained again on 18 September 2016 and remained in detention for 17 days.
Tsering Dolma
Tsering Dolma from Serthar County was detained on 2 April 2021 and remained in incommunicado detention since then. Recently she was sentenced to eight years in prison.
She was detained a few times following her detention in 2008 for her role in the protests that took place in Serthar. Her father Solo was also detained with her. She suffered extreme beatings and torture for disobedient behavior during her detentions that extended for months. She suffered a fracture in her legs as a result of the torture and she continues to have lasting health complications, including amnesia and heart disease. She remained under strict surveillance by the local authorities post-detention, where all her movements and activities were monitored. She was frequently summoned to the local police station before celebrations and occasions.
Tsering Dolma is a resident of Kangtsa township in Serthar County, married to Karma Samdup with two sons, her parents are Solo and Choekyi.
Gangbu Yudrum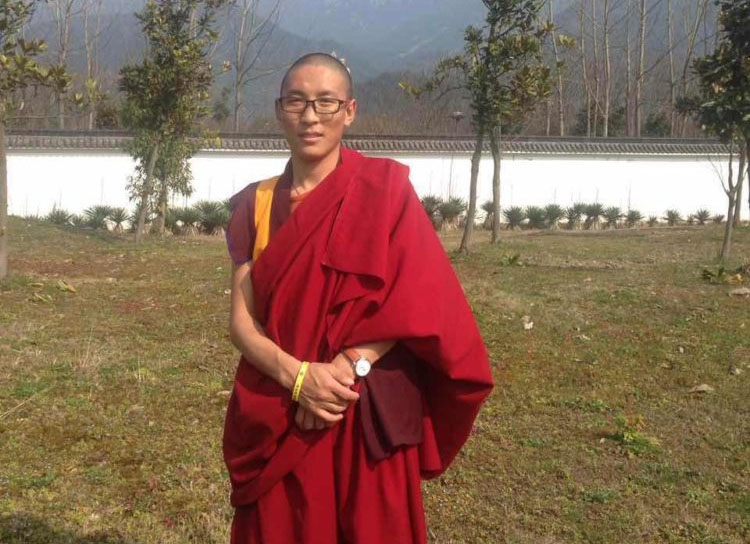 Gangbu Yudrum was detained on 22 March 2021 by local police in Serthar County. He has been sentenced to seven years. He was detained previously in 2008 for his role in protests that took place in Serthar County. He had protested with the Tibetan national flag and shouted slogans for the return of the Dalai Lama, and against China's repressive policies. He was subsequently sentenced to three years in prison. On 19 February 2011, he was released and later detained again in 2012 for his involvement in an underground association named 'Margol Tsogpa' (Anti-Communist Association). He was sentenced to two years in prison on 14 May 2012. He hails from Goetsa Township in Serthar.
Seynam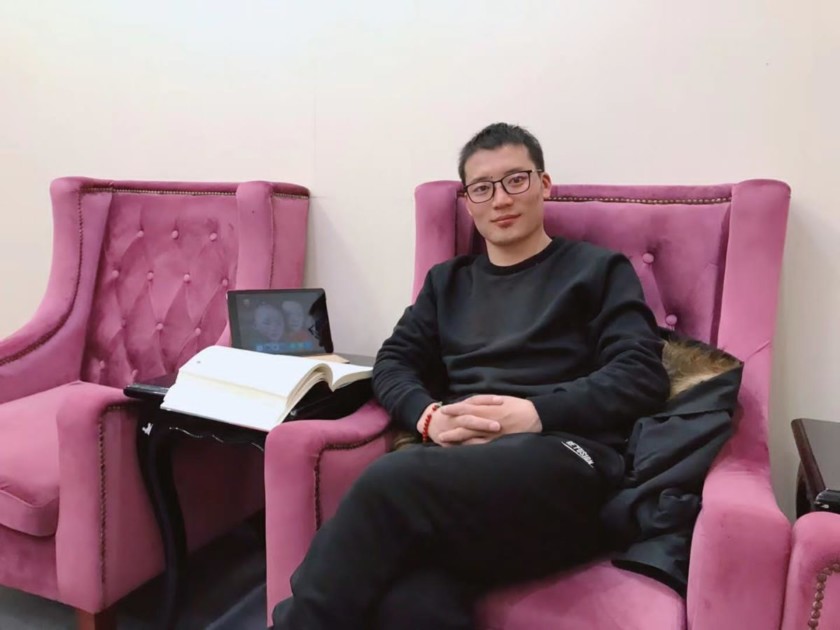 On 23 March 2021, writer Senam, from Toktsa Village was detained by local police officials of Serthar County, he was sentenced to six years in prison.
In September 2020 he was detained for 15 days by local police officials along with 10 other Tibetans for their alleged involvement in a meeting on "welfare of Tibetan parents" that the authorities deemed illegal.
He hails from Toktsa village in Ragtam township, Serthar County. His family consists of his mother Lewu Tso, his father Dhungkar, his wife, and two daughters. He is a Tibetan language teacher and an environmental defender.
Pema Rinchen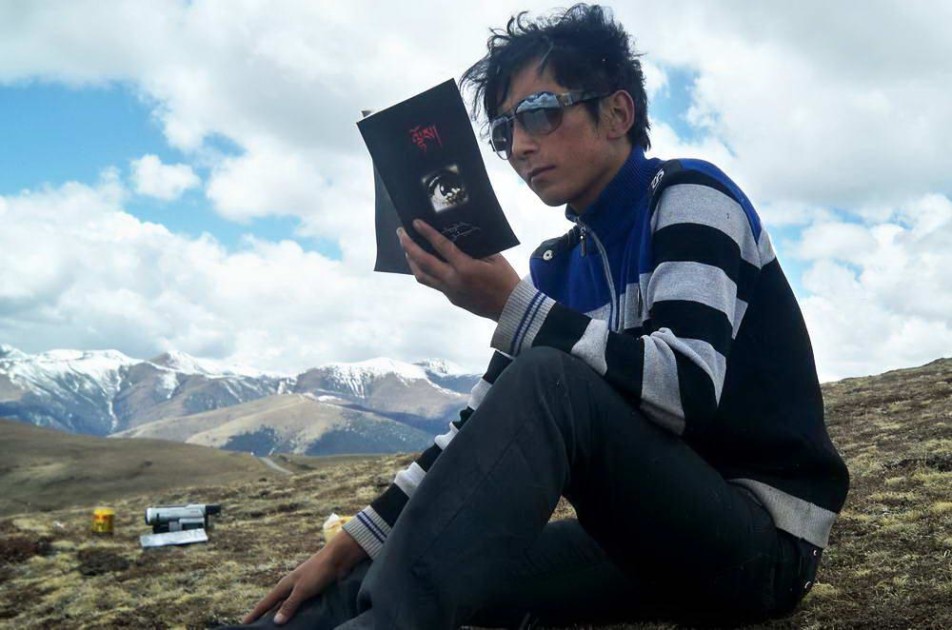 Pema Rinchen (pen name: དུག་ཚེར་) a writer from Drango (Ch: Luhuo) County was detained in late 2020 and remained disappeared for almost two years. He was sentenced to four years in prison.
He was previously detained for his book "Look", published in 2011, and was subjected to extreme torture in detention resulting in long-lasting health complications. He was regularly summoned to the local police station and interrogated before any celebrations and occasions in the region. He hails from Drango County and has a sister and ailing mother at home.
TCHRD condemns the Chinese authorities for using the trumped-up charges of "inciting separatism" and "endangering state security" to crack down on public intellectuals and influential Tibetan thought leaders and further silence dissent.
These individuals were all previously detained, imprisoned, and tortured. They were under strict surveillance post-release and their rights to freedom of expression, opinion, and movement were repeatedly violated.
Their unjust imprisonment government is yet another example of the Chinese government engaging in all-round suppression of peaceful expression by using vague or overbroad criminal laws to stifle political dissent, harass writers and intellectuals, shutting down websites or censoring content.
To fulfill China's treaty commitments, all laws and policies perpetuating human rights violations must be reviewed, repealed and brought in line with international law. The arbitrary and unjust sentencing of Tibetans for merely exercising basic human rights is a clear violation of China's commitment to international human rights treaties.
TCHRD calls for the immediate withdrawal of charges against all Tibetan writers imprisoned for exercising human rights and their release from unjust imprisonment. All verifiable information about the fate of other writers such as Goyon must be made publicly available so that their human rights are protected and guaranteed. Chinese government officials responsible for the torture and ill-treatment of Goyon and other writers must be brought to justice.