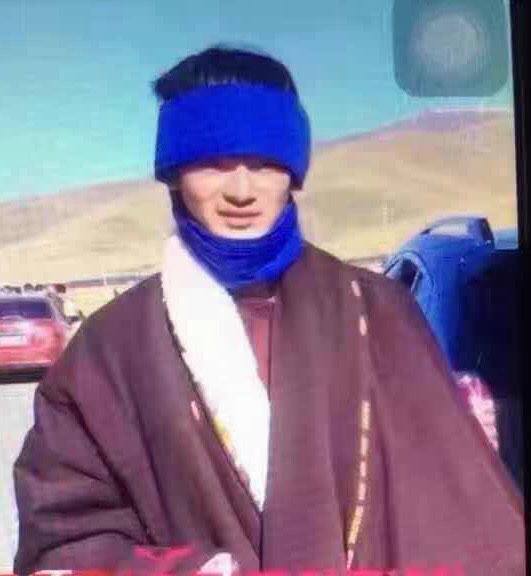 An 18 year-old Tibetan youth was beaten up and taken to an undisclosed location by local Chinese police after he staged a solo protest last Friday in Ngaba (Ch: Aba) County town in Ngaba Tibetan and Qiang Autonomous Prefecture, Sichuan Province, in the Tibetan province of Amdo.
Tenpa staged the protest in the afternoon of 16 December on the stretch of a road known to the locals as 'martyrs road' in Ngaba county town. A large number of self-immolation and other protests in Ngaba are being staged at the 'martyrs road'. During the protest, Tenpa carried a Tibetan national flag and a portrait of the Tibetan spiritual leader His Holiness the Dalai Lama and shouted slogans such as, "Let His Holiness the Dalai Lama return to Tibet" and "freedom for Tibet". He managed to stage the protest for less than five minutes before he was overpowered by about 10 plainclothes policemen. The police beat him and took him to an undisclosed location.
Tenpa used to be a monk at the local Kirti Monastery but later started living with in his nomadic hometown in Meruma Town in Ngaba County. Son of Mr Lochoe and Mrs Gyalmo, he is known for his altruistic and courageous nature always willing to help others and never afraid to speak his mind about the Tibet issue at community gatherings.
In recent years, many Tibetans like Tenpa have increasingly resorted to the act of solo protest as a means to exercise their right to freedom of expression and opinion. "Self-immolation and solo protests are symptomatic of the absence of any avenues for expression and dissent, of state repression and criminalisation of human rights in Tibet," said Tenzin Dawa, research officer at Tibetan Centre for Human Rights and Democracy.
In July this year, Chinese authorities announced that those who shout protest slogans and carry the Tibetan national flag and Dalai Lama's portrait will be charged of 'inciting separatism', an offence that could attract five years' imprisonment or more. A propaganda booklet distributed this year in Ngaba County stipulates that the act of "displaying separatist flag and separatist leaflets in public spaces" as well as "raising portraits of the Dalai Lama and shouting separatist slogans in public spaces" shall be considered crimes of 'inciting separatism.' Despite the threat, Tibetans continue to take to the streets and protest against Chinese government repression.