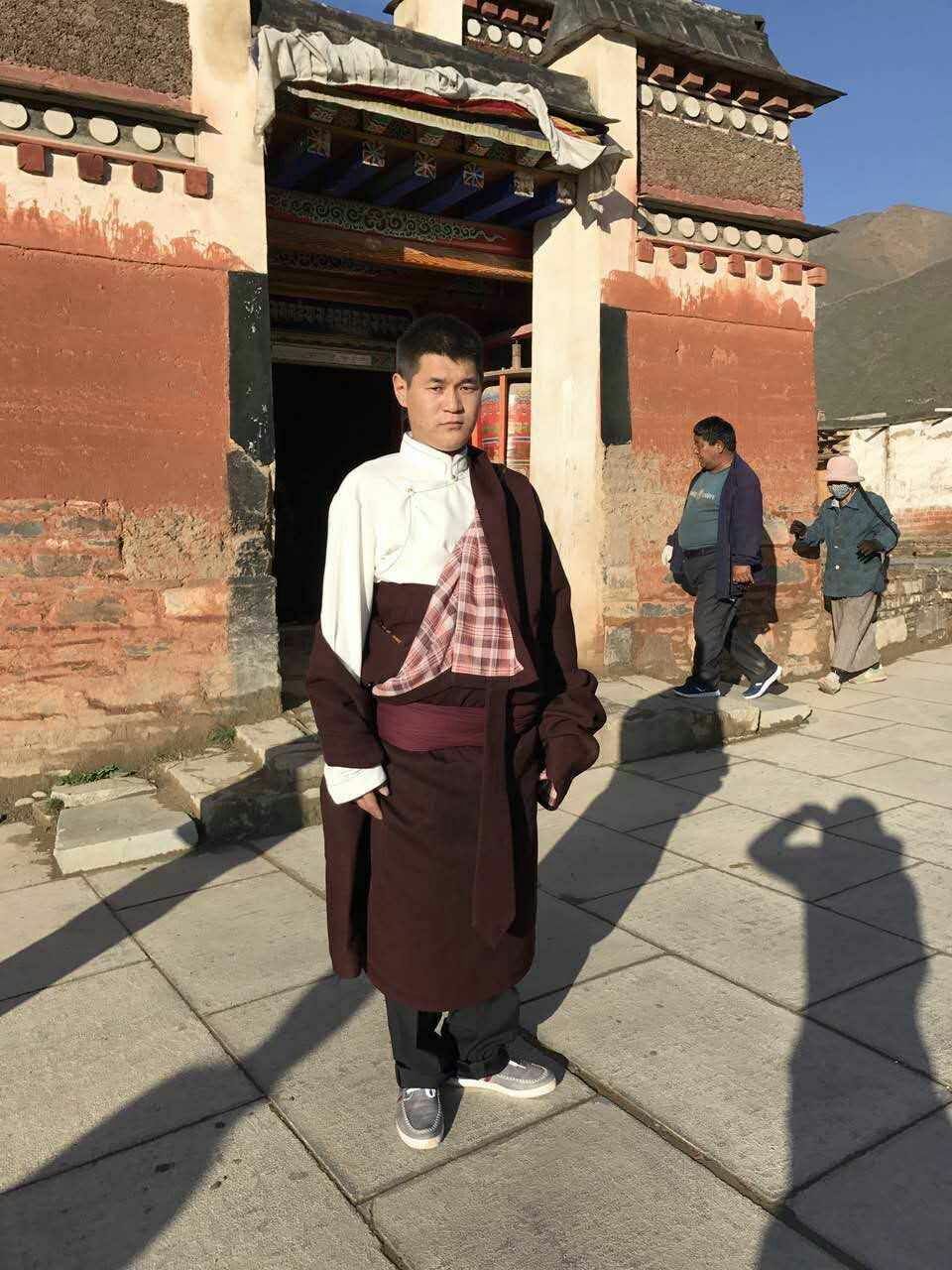 A Tibetan man named Kunchok Dhondup, 25, was released last Monday after spending nine years and a half in prison.
On 2 October, Kunchok Dhondup received hero's welcome from family, relatives and other Tibetans in his hometown in Machu (Ch: Maqu) County, Kanlho (Ch: Gannan) Tibetan Autonomous Prefecture, Gansu Province, in Tibetan province of Amdo.
Pictures and videos obtained by TCHRD show local Tibetans waiting in line to offer ceremonial scarves (Tib: khatas) to honour and welcome Kunchok Dhondup, who was imprisoned during the 2008 uprising for protesting Chinese rule. A procession of cars can be seen in one of the footage welcoming the local hero. Later in the day, a welcoming banquet was held in a tent in the sprawling grassland of Machu. Kunchok Dhondup is the son of Mr Nata and Mrs Kelsang Kyi.
Kunchok Dhondup had been sentenced to 12 years on 15 June 2008 for participating in the 17 March protest and setting alight a police car owned by the police station in Tserma (Ch: Cairima) Township. At the time, he was a 16-yr-old juvenile but the Kanlho Intermediate People's Court intentionally recorded his age as 20 so that he could be tried and sentenced as an adult.
The same court sentenced on the same date two other Tibetans who also took part in the 17 March protest. All of them were arbitrarily detained on 16 April 2008. Lama Kyab, 19, was handed 15 years for allegedly setting on fire the township police station and a government office. He is the son of Mrs Namey of Dolkyab Tsang family of Waba nomadic camp in Upper Nurma.
Khechok aka Jampel, 36, was sentenced to 13 years for taking down and burning a Chinese flag hoisted in the compound of the township government office. He then hoisted in place of the Chinese flag a white cloth banner on which was written, "Bravehearts of Snow Mountain, Rise Up for Freedom!" Khechok belongs to Rongchik Tsang family of Tsangkor nomadic camp in Upper Nurma. He is married with two children. The children were eight and five years old respectively at the time of their father's sentencing. Jampel served nine years in prison and was released last April four years before the expiration of his term.
In March 2008, Tibetans in Machu including students, monks and nomads took part in a series of protests that lasted for three days from 16 to 18 March. Protesters wore white khatas, carried the banned Tibetan national flags and photos of His Holiness the Dalai Lama and shouted slogans calling for Tibetan independence and return of Dalai Lama. Protesters targeted Chinese institutions of power by throwing stones and burning police cars. A local police station was also set alight.
Kunchok Dhondup was released before the completion of his 12-year term. The reason behind his early release remains unknown. It could be because his sentence got reduced due to his 'good behaviour' during imprisonment. Or worse he might have developed a serious illness for which the prison authorities do not want to take any responsibility if any untoward happened during the remainder of his term.
Due to tightening control over internet and other communication technologies, local Tibetans are unable to share detailed information on the condition of Kunchok Dhondup. Chinese authorities have ramped up surveillance measures in light of the upcoming 19th National Congress of the Chinese Communist Party. Information sharing has become more difficult with the introduction of the new Cyber Security Law along with four new regulations to implement it since June this year.