The Tibetan Centre for Human Rights and Democracy (TCHRD) strongly condemns the recent detention of four known Tibetans, among them an elderly woman, for merely engaging in the Tibetan Buddhist practice of making financial offerings to Tibetan spiritual teachers or Lamas ('The Superior One' or 'The Venerable One').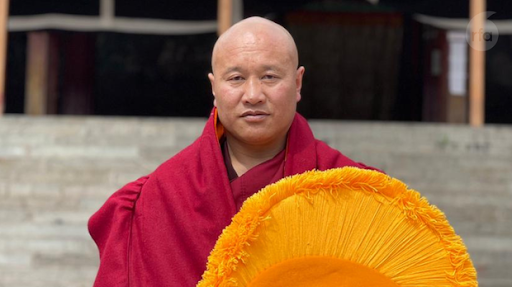 Information received by TCHRD confirms the sentencing of two Tibetans monks Rachung Gendun and Sonam Gyatso to three and two years in prison respectively in July this year. Both were monks from the local Kirti Monastery in Ngaba County in Ngaba (Ch: Aba) Tibetan and Qiang Autonomous Prefecture, Sichuan Province, in the Tibetan province of Amdo. They are being held in Mianyang prison near Chengdu.
They were sentenced after local Chinese authorities learned through the monks' mobile phone communications that they had sent financial offerings to His Holiness the Dalai Lama and Kirti Rinpoche, the exiled head of Kirti Monastery in India.
Rachung Gendun and Sonam Gyatso, holders of Geshe degree (the highest academic degree in Tibetan Buddhism) were detained in April 2021 and remained in undisclosed detention until their sentencing. Geshe Rachung Gendun, born in the nomadic village of Meuruma in Ngaba, was detained abruptly by Chinese police from his monastic residence on the night of 1 April. He then went missing for three months.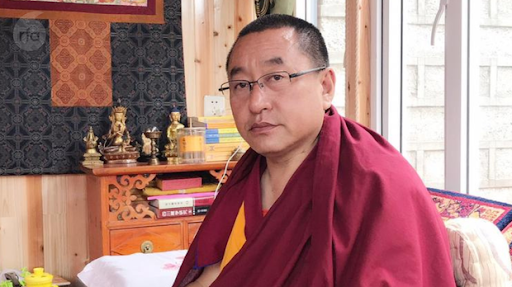 Geshe Sonam Gyatso, born in the nomadic village of Lhadhe Gabma in Ngaba, was detained on the night of 3 April by local Chinese police in Chengdu city, where he was staying at the time. He was held incommunicado for more than a year at a detention facility near the prefectural city of Barkham (Ch: Ma'erkang).
There are great concerns for the health and wellbeing of the monks due to their prolonged pretrial detention. Sources told TCHRD that the monks were subjected to rigorous interrogations. Particularly during pretrial detention, it is a routine practice for Chinese police to resort to torture and other inhumane methods to obtain forced confessions and break the spirit of individual Tibetans engaging in perceived crimes.
Tsering Lhamo, older sister of Geshe Sonam Gyatso, who used to work at a bank in Ngaba, had been detained more than a year ago. Her condition and status remains unknown.
Dolma Kyi, 68, resident of Ngaba County, was detained for 20 days in October this year before getting fined Chinese yuan 30000 (approx. US$ 4000) for sending financial offerings to His Holiness the Dalai Lama through another person. She has been stripped of her rights to basic medical insurance for five years and her resident identity card has been blacklisted for five years. Local Chinese authorities barred her family members from hiring legal representation during her detention.
Dolma Kyi is currently undergoing treatment at a hospital. She is under close surveillance and not allowed to freely contact her family members. Her time in detention has clearly exacerbated existing medical conditions including heart disease, neurological and kidney problems. Kyi's family members are unable to obtain updates on her health due to current restrictions.
The violations of the right to freedom of religion and belief in Tibet have been documented for decades. More recently in Tibetan areas outside of Tibet Autonomous Region such as Ngaba, Chinese authorities have ramped up restrictions on the display of the Dalai Lama's photos and communications with Tibetans living outside Tibet. The increasing crackdown on Tibetan Buddhist devotees sending religious offerings to their lamas living outside Tibet strikes at the heart of one of the most important practices in Tibetan Buddhism. It risks severing the spiritual ties between a lama and a disciple and denying a religious believer the right to seek spiritual sustenance or mental wellbeing.
In the above mentioned cases of detention, Tibetan devotees made monetary offerings of Kyab-ten and Ngo-ten, according to the age-old practices in Tibetan Buddhism. Devotees make offerings in order to establish a karmic connection with a specific lama. Monetary offerings assist in enabling the work of a lama in practical ways to benefit all beings. The Kyab-ten offerings are usually made to seek protection from harm or for the removal of obstacles in general. Ngoten involves the relatives, children or friends of a deceased person offering money or possessions of a deceased person that are given to a lama to do prayers for that person.
According to the UN Declaration On The Elimination Of All Forms Of Intolerance And Of Discrimination Based On Religion Or Belief, the right to freedom of thought, conscience, religion or belief include, among others, the freedom to "make, acquire and use to an adequate extent the necessary articles and materials related to the rites or customs of a religion or belief"; "solicit and receive voluntary financial and other contributions from individuals and institutions"; "establish and maintain communications with individuals and communities in matters of religion and belief at the national and international levels."
TCHRD calls for the immediate withdrawal of all charges against Geshe Rachung Gendun and Geshe Sonam Gyatso and their release from unjust imprisonment. We express deep concerns over the whereabouts and condition of Tsering Lhamo, who should be released without conditions. Lhamo's family members must be informed about her whereabouts and they must be allowed to meet with her immediately. Chinese officials responsible for the arbitrary detention of Dolma Kyi must be brought to justice over their role in subjecting Kyi to prolonged detention without charge. In keeping with its international obligations, Chinese authorities must guarantee the right to freedom of thought, conscience, religion or belief of the Tibetan people.