The well-known Tibetan businessman and philanthropist Nangchen Tashi and his family members have become the latest victims of China's brutal zero-Covid policy even after Chinese authorities announced relaxation of Covid prevention and control rules on 11 November.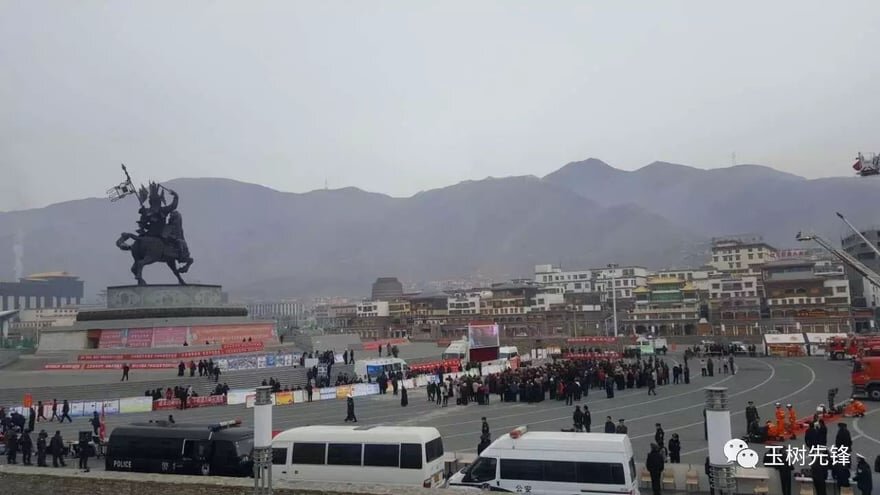 On 30 November, Tashi and all of his family members were taken to a quarantine facility despite the fact that they were all healthy. Locked up in quarantine, his two-year grandchild contracted the virus and soon died because no timely and proper medical care was provided.
TCHRD calls on the Chinese authorities to put an immediate end to the zero-Covid policy in all its forms and hold government officials responsible for the avoidable death of Nangchen Tashi's grandson. We strongly condemn the relentless persecution of Nangchen Tashi and his family members because their basic human rights were violated with impunity. A thorough and impartial investigation must be launched into this tragedy so that similar violations and unnecessary loss of life can be prevented in the future.
Speaking about this tragedy on 6 December in a WeChat group called 'Quarantine Cell no. 131 to 176', Tashi said, "I made calls asking for a doctor but to no avail. Due to the indifference of the authorities, my grandson passed away. They procrastinated in providing medical care. They were following orders from above. The lower-ranking officials are all hand in glove with the higher officials. They always claim to work for the nation but this is how they operate."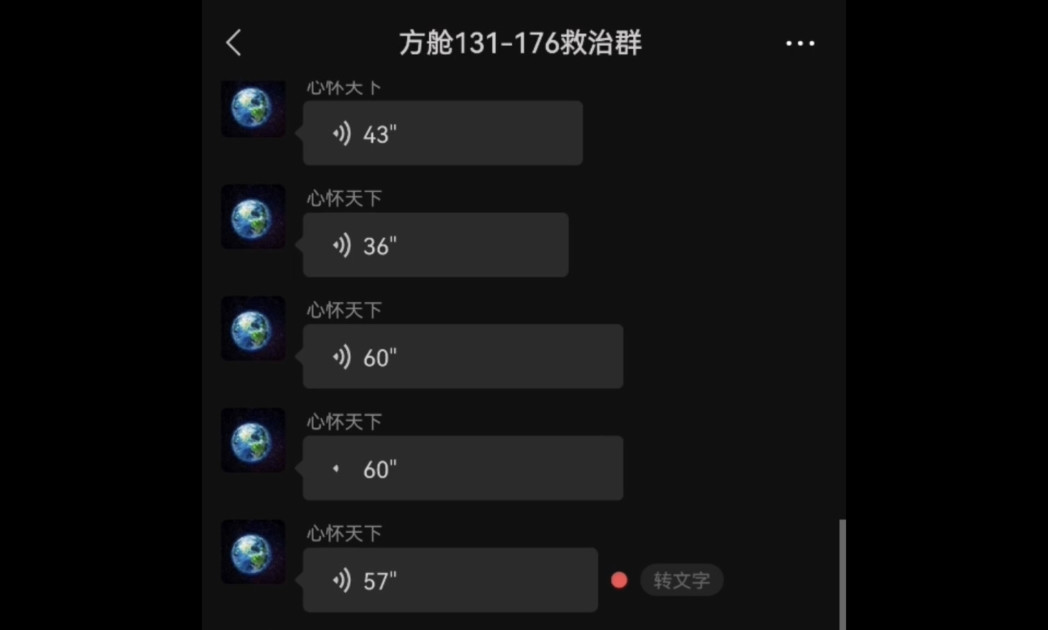 He then proceeded to caution that those who are taken to quarantine centers must take extra care of the young and elderly in their families because they are at the greatest risk of contracting the virus in quarantine. "People who were otherwise healthy in their homes are taken to hospitals where they become infected. When I talk about the well-being of society and people, I am called a thief and liar by these politicians. As for me, my intention has always been to help the society, if not, I make sure not to harm it. When people are suffering, I have to say something."
Tashi also criticized the local officials responsible for enforcing the zero-Covid policy. "The head of the Covid control and prevention center, Nyima Tashi, and the city's mayor, as well as many other Chinese leaders, are only concerned about their positions and engage in ethnic discrimination. It is futile to talk to them about people's sufferings. They should stop intimidating the masses and engaging in discriminatory practices. They are acting against the central government's policies. I beg the higher Chinese and Tibetan officials to consider the people's well-being. As for myself, I have suffered much in the past and will suffer in the future. It doesn't bother me anymore. I have now expressed my suffering to the people."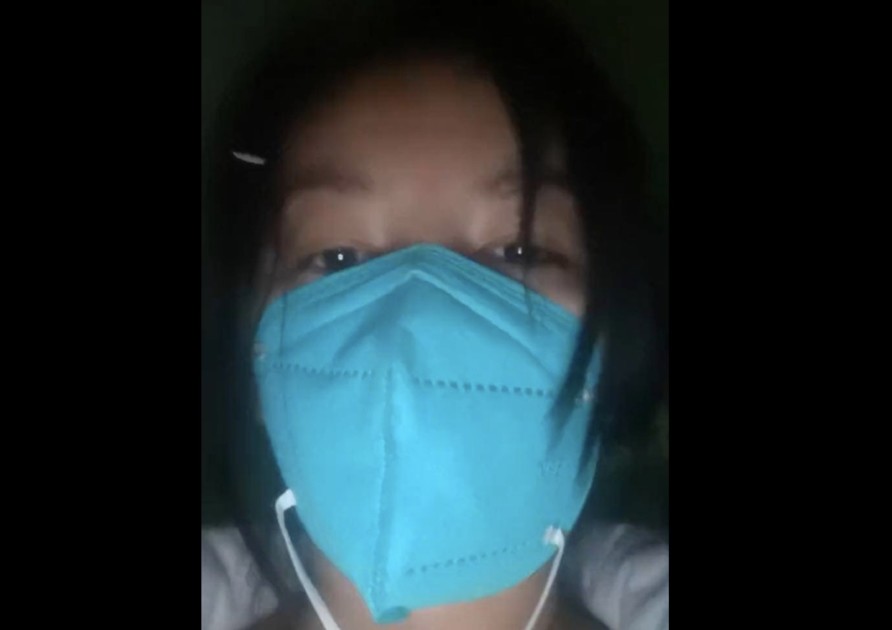 'Killing a child'
In an online post shared by the Beijing based Tibetan writer Tsering Woeser and others, Tashi's daughter Yangzom also wrote about the travails she faced in trying to save her child in the face of utter neglect and callousness on the part of local authorities. She recalled how her entire family was taken to a quarantine centre on the night of 30 November for a Covid test. Although none of the family members had any symptoms, disinformation was purposely circulated. A few days later, the two-year old child became severely infected and struggled to breathe. Even then, the officials cited pandemic restrictions and disallowed the child from getting proper medical care and treatment for several days.
Desperate to save her child, Yangzom tried to take the child to the hospital, but she was stopped by the quarantine officers who asked her to get approval of higher officials. Despite the child's condition, the quarantine staff neither called the emergency helpline nor provided necessary assistance on time.
Her family members then managed to arrange for an ambulance but it did not have any medical equipment or medical personnel to assist the patient. In the prefecture hospital, the child was kept in a general ward under the care of a nurse for a long time. When the doctor finally came, it was too late to save the child.
She further wrote, "Now during the pandemic, the prefectural head Nyima Tashi and the city's mayor Yangtso have demonstrated that the [promotion of] ethnic harmony that they keep on harping about is mere lip service. In reality, their actions destroy [ethnic] unity. By abandoning the responsibility to promote collective welfare, they resort to settling personal grudges. They oppress the weak and abuse power for selfish reasons. They forcibly took all my family members to the quarantine centre even though we were not sick. They killed a child through forcible detention. Right now, the child's cold body is in the hospital and we are barred from taking custody of the body. Who will take responsibility for the life of this two-year-old child? Who will take responsibility for this grief and tragedy?
She also recalled the trying times her father had undergone since 2008 when he suffered substantial financial losses and fell into huge debts. During the 2010 Yushu quake, Tashi had spoken publicly about issues faced by the people, making him an enemy of the government. Since then, local authorities have resorted to various means to persecute Tashi and his family members including seizure of property, detention, and torture. A younger brother of Yangzom was so severely beaten that he became disabled for life. The family was not given the permit to build a new house.
Background
Nangchen Tashi, 58, is a renowned businessman and philanthropist based in Kyegudo (Ch: Yushu) Tibetan Autonomous Prefecture, Qinghai Province, in the Tibetan province of Kham. He is known for his great love and concern for Tibetan language and culture. He has provided scholarships to school children and generous donations for conducting religious activities in various monastic institutions. The underprivileged sections of the society also benefited from his generosity. He often spoke fearlessly about the hardships faced by the people. This made him a target in the eyes of the local authorities.
On the night of 12 September 2012, during the reconstruction of Yushu city after it was hit by a deadly earthquake two years before, Tashi and his family were detained and beaten up in police custody. Local authorities also seized all of his property. The well-known Tibetan feminist and writer Jamyang Kyi wrote about this incident in one of her online posts.
Around 2005, Nangchen Tashi had invested more than 30 million yuan in Yushu to build an extensive structure that housed the 'World Peace' hotel, his home, shops, and restaurants. The business suffered in 2008 plunging him into enormous debt.
In 2010, he was detained incommunicado and went missing for three months after he spoke about the problems faced by local Tibetans. It later became known that in those three months, he was detained and tortured in Chamdo (Ch: Qamdo) City, about 500 kms from Yushu.
On the night of 12 September 2012, when Tashi was not home, a group of officers broke into the house and threatened to destroy the place. When the family members protested, Tashi's wife Bhoedhe, daughter Yangzom, and sons Sherab Dorje and Sonam Topgya were detained. Soon after, Tashi too disappeared.