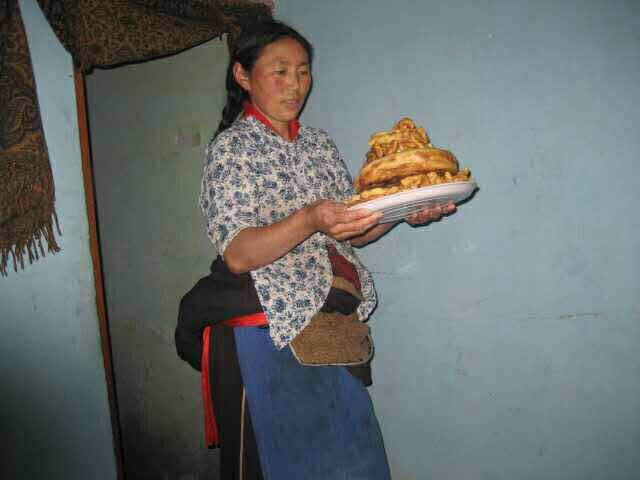 A Tibetan woman has died after setting herself on fire in protest against China's repressive policies on 27 August 2015, according to information received by TCHRD.
Tashi Kyi, age 55, self-immolated on the night of 27 August 2015 and died the next day, 28 August 2015. She was from Ngulra Village in Sangchu (Ch: Xiahe) County, Kanlho (Ch: Gannan) Tibetan Autonomous Prefecture, Gansu Province.
"As soon as Tibetans saw her ablaze, they tried to save her by putting out the fire. Unfortunately, they couldn't save her. She died early morning the next day, at around 3 am," a source told TCHRD.
On the morning of 28 August, Chinese police arrived and took away her body despite protestations from family and onlookers.
According to Jayang Jinpa, a nephew of Tashi Kyi who now lives in India, Tashi Kyi's family is relatively in good economic condition, with the family owning a three-storied building near Labrang Tashikyil Monastery and another house in the "new socialist village" where nomads are resettled in identical rows of concrete houses in Sangkhog. It was in her house in the new socialist village that she set herself ablaze.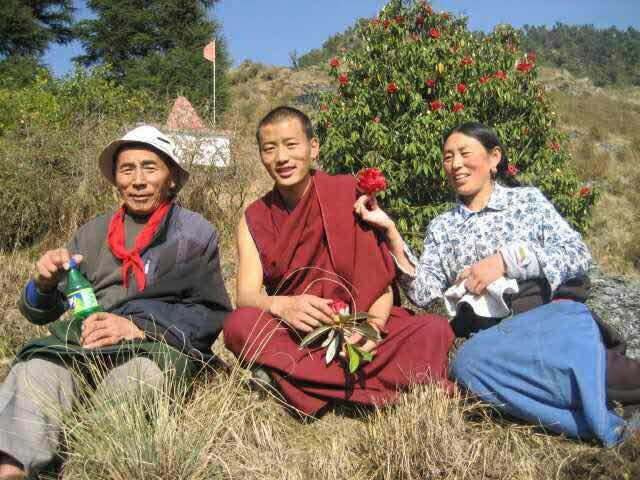 The nephew further told TCHRD that Tashi Kyi was usually was kind-hearted and pious, who held firm faith and conviction in accumulating virtues. She usually fasted during all the auspicious dates in every month of the Buddhist calendar, in addition to daily Buddhist rituals such as going for circumambulations, doing prostrations and avoiding eating meat. She practiced these virtuous deeds for the long life and for the successful accomplishment of all the wishes of her revered lamas and spiritual teachers such as Dalai Lama and Kunkhyen Jamyang Shepa, the abbot of Labrang Tashikyil Monastery. Because of her love for Tibetan language, she studied it on her own. The locals generally know her as a courageous woman. She had also visited India twice in order to receive teachings and blessings from the Dalai Lama. Her last visit to India was during the Kalachakra Empowerment given by the Dalai Lama in 2012.
Jayang Jinpa was among the 15 Tibetan monks who staged a daring protest in front of a group of international and Chinese journalists at Labrang Tashikyil Monastery in Sangchu County. On 9 April 2008, monks of Labrang Monastery interrupted the Chinese government-organized media visit that was carefully planned to show that Tibet was stable and that monks enjoyed freedom of religion and other human rights. The protest lasted for about 10 minutes but was quickly suppressed. And over a year, he spent time in the mountains trying to escape arrest. (Click here to read Jayang Jinpa's story)
Another source said that her self-immolation protest took place after Chinese security forces demolished a house in Ngulra village, Sangkhog Township.
"About 150 Chinese security forces and officials arrived at Ngulra village on 27 August 2015, the security forces demolished a house of a Tibetan resident," said the source.
It has not been confirmed whether the demolition of the house has any connection with Tashi Kyi's self-immolation protest, but the police raid infuriated the owner of the house, leading to clashes between him and the security forces.
"Because of the demolition of his house, he got so infuriated that he attacked the security officers with his traditional Tibetan weapon called chakgor. Two of the security forces fell to the ground and became unconscious; rest of them fled. The security forces, however, returned later and arrested him," said the source.
The latest self-immolation by Tashi Kyi brought the total verified number of self-immolations both in and outside Tibet to 149. Majority of them succumbed to their injuries, while the status of a few remains unknown or critically injured.
Tashi Kyi was married to Sangyal, and is the mother of four sons, three of whom are monks, and a daughter named Kunsang Kyi. She also left behind her 80-year-old father. Tashi Kyi's four sons are named Tsundue Gyatso, Sangyal Gyatso, Kalsang Gyatso and Yonten Gyatso.
TCHRD urges the Chinese authorities to release the body of Tashi Kyi to her family members so that proper funeral rites can be performed according to Tibetan tradition. Local security forces must refrain from arbitrarily detaining and interrogating family and friends of Tashi Kyi without any legally permissible evidence. Chinese authorities must realize that criminalizing self-immolation protests is not the solution. The most effective way to stop the burning protests is to listen to what the Tibetans have to say and review the ill-conceived policies that have brought more repression and sorrow to Tibetans inside Tibet.