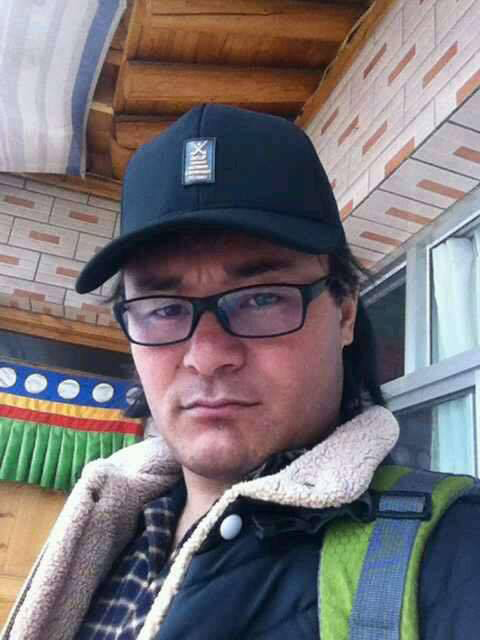 The Tibetan Centre for Human Rights and Democracy (TCHRD) calls on the Chinese authorities to revoke the verdict to sentence Tibetan writer Drukar Gyal, also known as 'Druklo' (pen name: Shokjang) on baseless charge of "inciting separatism". Shokjang's sentencing is discriminatory, unjust and politically motivated with no basis in Chinese law.
On 17 February 2016, the Malho (Ch: Huangnan) Intermediate People's Court sentenced Shokjang to three years imprisonment and two years deprivation of political rights for "inciting separatism". As reported by TCHRD, Shokjang had rejected the court verdict, calling it groundless, and decided to appeal against the verdict. A 12-page appeal letter handwritten by Shokjang in Tibetan is now being circulated on social media networks. The letter dated 24 February 2016 was addressed to Qinghai Higher People's Court and provided a detailed rebuttal of the charges leveled against him.
TCHRD had earlier reported on the detention of Shokjang and the subsequent clampdown on all communication channels making it harder to obtain information on his condition and status.
In his letter to the provincial court, Shokjang explained the arbitrary manner in which he was detained. At around midnight of 16 March 2015 when he was staying at a hotel in Rebkong town, two gun-wielding officers, one wearing the Public Security Bureau uniform and the other in armed police uniform, barged into his room and ransacked his belongings. On 19 March, he was detained by Rebkong County police officers and taken to the county detention centre on 20 March. It was only on 5 May that the authorities admitted they had detained Shokjang. On 21 July, the Malho Intermediate People's Court held a trial but it had to be adjourned for over seven months because Shokjang refused to accept that he had committed any crime. The second trial was held on 17 February 2016, where he was sentenced to three years imprisonment and deprived of political rights for two years.
The contents of Shokjang's letter demonstrate in clear terms the arbitrary and illegal manner in which he was detained, interrogated, charged and sentenced. The absence of any access to due process and the human rights associated with a detained person is noteworthy and representative of almost all cases involving Tibetan suspects.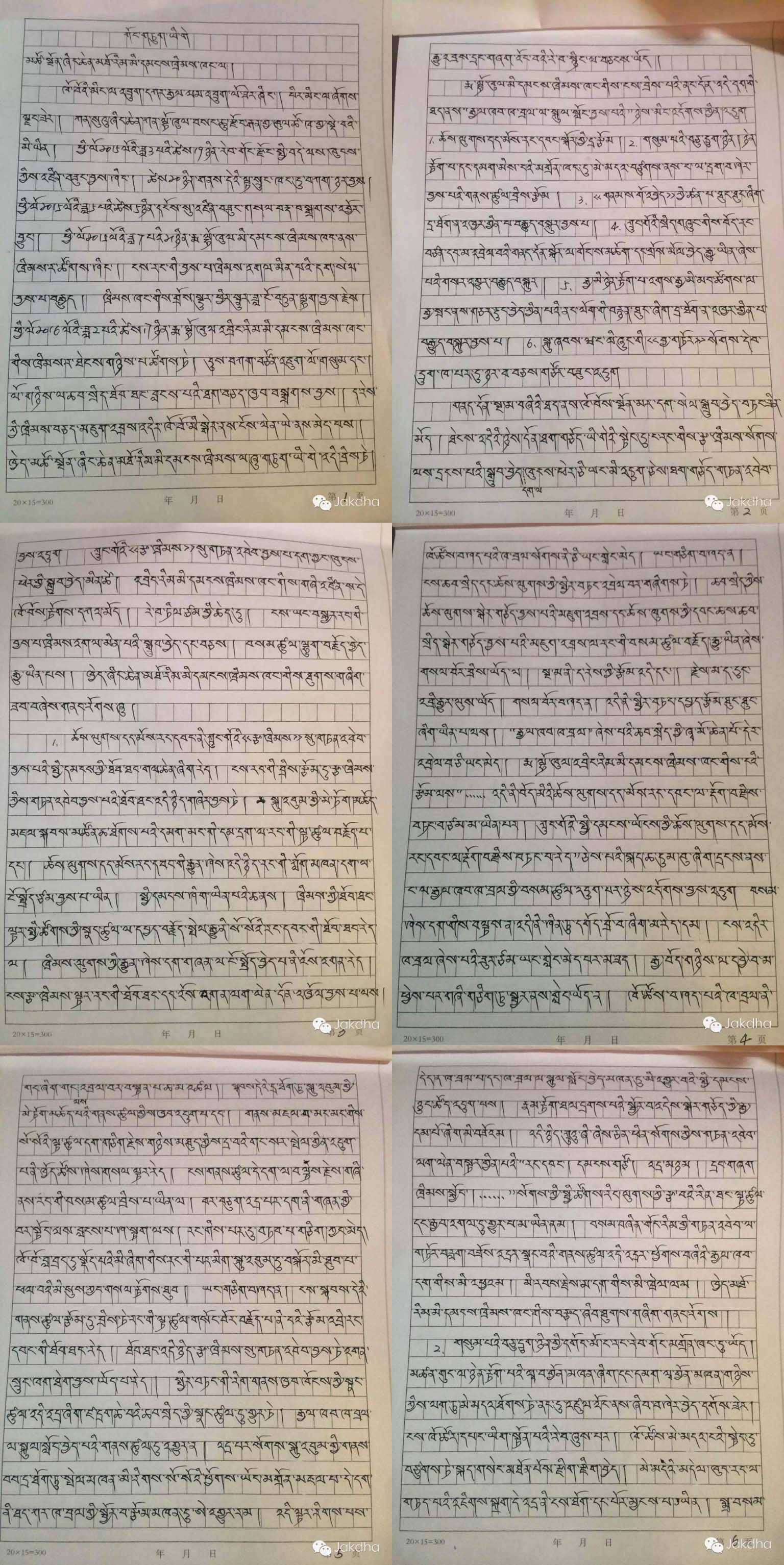 Article 136 of the Chinese Criminal Procedure Law requires that the police officer present a search warrant to the person whose is residence to be searched. The law also requires that the person's family members or other witnesses be present during the search. When Shokjang asked the officers to show search warrant, he was in turn threatened with a gun pointed at his head. The search was conducted in the middle of night in order to avoid attracting attention. In Shokjang's case, these legal provisions were ignored and his rights trampled with.
Article 37 of the Chinese Constitution prohibits the unlawful restriction of citizen's freedom of the person by detention or other means. Article 38 further recognizes that the personal dignity of a citizen is inviolable. Article 83 of the Chinese Criminal Procedure Law requires a police officer to present a warrant for detention before detaining a suspect. Article 84 requires police officer to inform the suspect's family within 24 hours of taking him or her into custody. In the absence of any evidence obtained during interrogation, the suspect must be released immediately. In violation of the law, Shokjang was held in prolonged detention and his family members were not informed about his condition and whereabouts for months.
Under Article 89 of the Chinese Criminal Procedure Law, the longest time a suspect could be held in detention is 30 days within which the police officers must decide to arrest or release the suspect. The decision to arrest must then be reviewed and approved by the procuratorate within seven days. Shokjang's letter demonstrates that he was held in police custody on 20 March 2015 and his arrest was approved on 5 May 2015. In violation of the law, Shokjang was held in detention for 47 days.
According to Shokjang, the Malho Intermediate People's Court used contents of his writings and online activities to sentence him for "inciting separatism". Shokjang's crimes, according to the court, were (1) writing an online essay on the freedom of religious belief; (2) writing a blogpost recounting the event of 16 March 2015, when gun-wielding armed police officers conducted a search at his hotel room; (3) sharing on the internet an extract from the book, 'The Line between Sky and Earth'; (4) sharing on the internet a news item that the Chinese government was willing to talk with His Holiness the Dalai Lama on matters other than Tibetan independence; (5) sharing on the internet a video footage of Chinese police beating ordinary Chinese people in the street; and (6) storing on his phone six books, including Wang Lixiong's 'Sky Burial: The Fate of Tibet".
The claim by the local Chinese court that the above six points amounted to crimes of "inciting separatism" is groundless. In fact, persecuting and sentencing someone for exercising his or her basic human rights is a violation of the country's law. Article 33 of the Chinese Constitution provides that the state respects and protects human rights. Article 35 recognises the citizens' freedom of speech, of the press, of assembly, of association, of procession and of demonstration; and Article 36 freedom of religious belief.
Further, sentencing Shokjang for writing about the unlawful search he was subjected to on 16 March 2015 violates Article 41 of the Chinese Constitution, which states, "Citizens of the People's Republic of China have the right to criticize and make suggestions regarding any State organ or functionary. Citizens have the right to make to relevant State organs complaints or charges against, or exposures of, any State organ or functionary for violation of law or dereliction of duty; but fabrication or distortion of facts for purposes of libel or false incrimination is prohibited."
Criminalising someone for storing books on his or her phone violates Article 33 of the Chinese Constitution, which provides that every citizen is equal in front of the law. If a Chinese person can store and share this book, why can't a Tibetan? This clearly shows that Chinese law is selectively applied on the basis of one's nationality.
Tibetans are commonly charged with national security crimes such as splitting the nation or inciting separatism but as evident in Article 103 of the Chinese Criminal Law, both terms are vaguely worded, allowing Chinese authorities to interpret the provisions arbitrarily.
TCHRD calls on the Qinghai Higher People's Court to consider Shokjang's appeal letter in a fair and just manner and review the verdict passed by Malho Intermediate People's Court. TCHRD appeals the Qinghai Higher People's Court to release Shokjang at the earliest. The Chinese government must cease persecuting and imprisoning Tibetans on vague charges of inciting separatism and to respect Tibetan people's lawful rights.
TCHRD appeals the international community including governmental and non-governmental organisations to give due consideration and pressure the Chinese government to cease human rights violations and repression in Tibet.
Shokjang, 30, is a resident of Gengya village in Labrang (Ch: Xiahe) County in Kanlho (Ch: Gannan) Tibetan Autonomous Prefecture, Gansu Province, in the Tibetan province of Amdo. His stepfather's name is Tamdin and mother's name is Lhamo Kyi. He graduated from Northwest University for Nationalities in Lanzhou. He is married and has a four-year old son Rangwang Gawa.
Shokjang had been detained earlier on 6 April 2010 along with Tashi Rabten (pen name: Theurang) when both were student at Northwest University for Nationalities. He was released on 8 May 2010 after being subjected to interrogation and torture in detention for 32 days by Lanzhou PSB officers. Theurang was later sentenced to four years and released on 29 March 2014 after the completion of his term.
Upon his graduation, Shokjang was barred from participating in the convocation ceremony. He remained under close surveillance and had to face numerous hardships, including finding employment, induced by the authorities. He had translated into Tibetan writings of Chinese democracy activists such as Wang Lixiong and Yu Jie. A poet, lyricist, short story writer and essayist, Shokjang is the author of four books: 'The Courageous Path', 'The Might of the Pen', 'For Liberty, I Have No Regrets' and 'Rangdrol's Courage', – the last one was dedicated to the late poet, short-story writer and scholar Dondrub Gyal. The Chinese authorities have banned 'The Courageous Path'.