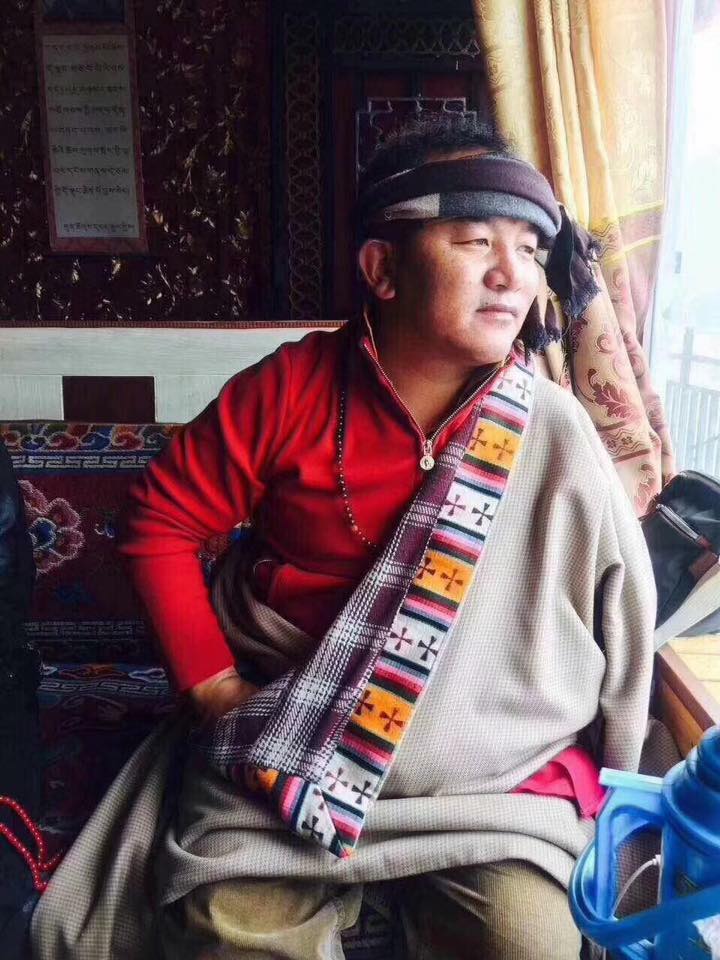 A Tibetan man named Tsekho died of self-immolation protest in the nomadic town of Meruma (Ch: Maierma) in Ngaba (Ch:Aba) County, Ngaba Tibetan and Qiang Autonomous Prefecture, Sichuan Province, in the Tibetan province of Amdo.
According to information confirmed by TCHRD, Tsekho aka Tsekho Tugchak, 44, set his body on fire at around 3.30 pm local time on 7 March to protest against China's repressive policies in Tibet. The father of two died within minutes at the protest site.
It is not known what slogans Tsekho raised during the time of his self-immolation. His self-immolation occurred three days before the 10 March anniversary of Tibetan National Uprising Day and a week before the '14 March massacre' in Ngaba. Chinese authorities usually impose heightened security restrictions and surveillance during the weeks leading up to the month of March. Tsekho's self-immolation indicates that Tibetans are determined to dissent and make their voices heard in an atmosphere marked by extreme fear and repression.
Tsekho is a native of Namtsoma Village in Meruma Town and is survived by his wife and two daughters. Son of late Mrs Kyilha and Mr Kadhag, he was a former monk of Namtso Monastery. Known for his kind nature and great love for his country, he was very vocal about the issue of Tibet.
One of Tsekho's half-brothers named Sanying died of torture injuries soon after release from Chinese detention. Sanying was a monk at Namtso Monastery. He had been arrested for his participation in the 2008 uprising and then released in critical condition. A few months later, he died unable to recover from the injuries he suffered at the hands of Chinese detention officers. Information about Sanying's arrest and subsequent death due to torture remained unknown until now due to extreme restrictions on communication channels in Tibet. In addition, Chinese authorities routinely intimidate family and relatives of detainees and warn them of severe reprisals if they dared to share any information with outsiders. Almost ten years after the 2008 uprising, there are many like Sanying whose fate and whereabouts remain unknown. Another half-brother of Tsekho named Ugyen Gyatso was also sentenced during China's crackdown on the 2008 uprising. Gyatso was the chief disciplinarian at Namtso Monastery. The details of his sentencing are not immediately available.
On 17 March 2008, monks from Namtso Monastery and nuns from Meruma Nunnery together with the lay people of Meruma Town had carried out three different demonstrations. The demonstrators were later subjected to arbitrary arrests and many of them were tortured and ill-treated in detention. Gesang, 32, a monk from Namtso Monastery was to beaten to death in custody on 3 April 2008. Gesang had dared to stop the authorities from hoisting the five-starred Chinese flag at his monastery. He belonged to Tsesoe Tsang family of Thongshe Village in Meruma. Namtso Monastery is located 30 kms east of Ngaba County.
Tsekho is the 153rd known Tibetan to carry out self-immolation in Tibet. The total number of known self-immolation in and out of Tibet now stands at 163.