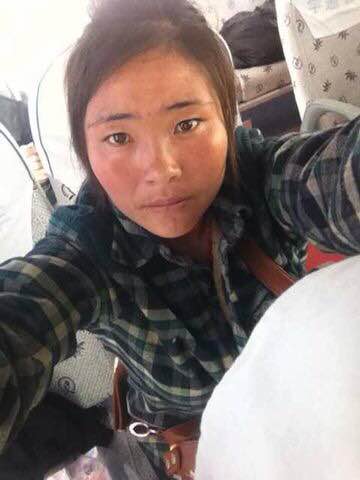 A Tibetan mother of one has been arbitrarily detained and disappeared beginning this month after she staged a peaceful solo protest carrying a portrait of the Tibetan spiritual leader Dalai Lama in Meuruma (Ch: Mai'erma) Town in Ngaba (Ch: Aba) County in Ngaba Tibetan and Qiang Autonomous Prefecture, Sichuan Province, in Tibet's Amdo province.
According to reliable information received by TCHRD, at around 12 pm local time on 1 March, Mangga carried a portrait of the Dalai Lama and walked along the main road of Meuruma Town, to protest against repressive policies of the Chinese government. Mangga's peaceful solo protest lasted for a few minutes before local security personnel took her away to an undisclosed location.
Mangga, 33, had been detained before in 2008 when she openly objected to the government order to fly Chinese flags in her village and confronted the local officials who gave the order. For defying the order, she was detained and subjected to a series of interrogation, beatings and torture for about eight months. Since then, Chinese authorities had begun deploying a large number of security forces in villages across Meuruma, that has led to the detention, disappearance and imprisonment of Tibetans from all walks of life.
Mangga is the daughter of Mr Tsepey and Mrs Pema Kyi. She has a 14-yr-old daughter named Ghangga Lhamo. She is the second youngest among her nine siblings.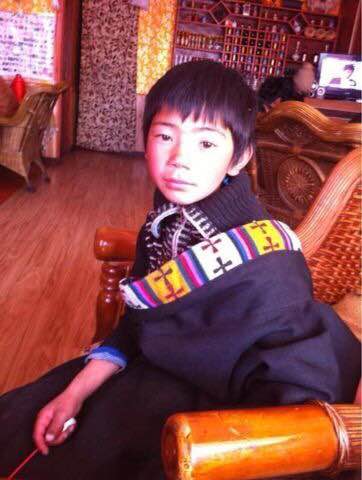 Mangga's solo protest follows a growing number of similar protests staged by monastic and lay Tibetans predominantly in Ngaba County. In particular, a considerable number of Tibetan women in Meuruma have resorted to solo protests as witnessed in 2015. Wangmo, a 22-yr-old mother of two was detained after staging a similar protest followed by the detention of Woekar Kyi, a 23-year-old mother of one, on 15 August 2015. On 2 July 2015, another Tibetan woman named Tashi Kyi, aged 20, was arbitrarily detained by local Chinese police in connection with Dalai Lama's 80th birthday celebration.
In the absence of any space for peaceful protest and dissent, thanks to the intensification of repressive policies and campaigns since 2008, more Tibetans are resorting to staging solo protests. Many of these solo protests involve the protester carrying a portrait of the Dalai Lama and shouting slogans for his return and freedom for Tibet. Some choose to throw protest leaflets in the air. In some ways, these protests are similar to self-immolation protests except that they do not involve any burning.
Sources also told TCHRD that the Internet blockade imposed in Ngaba County since 10 September 2015 has not been lifted yet. Local Chinese authorities continue to block Internet services to the county residents except for government offices and institutions that still enjoy unfettered access to communication services.