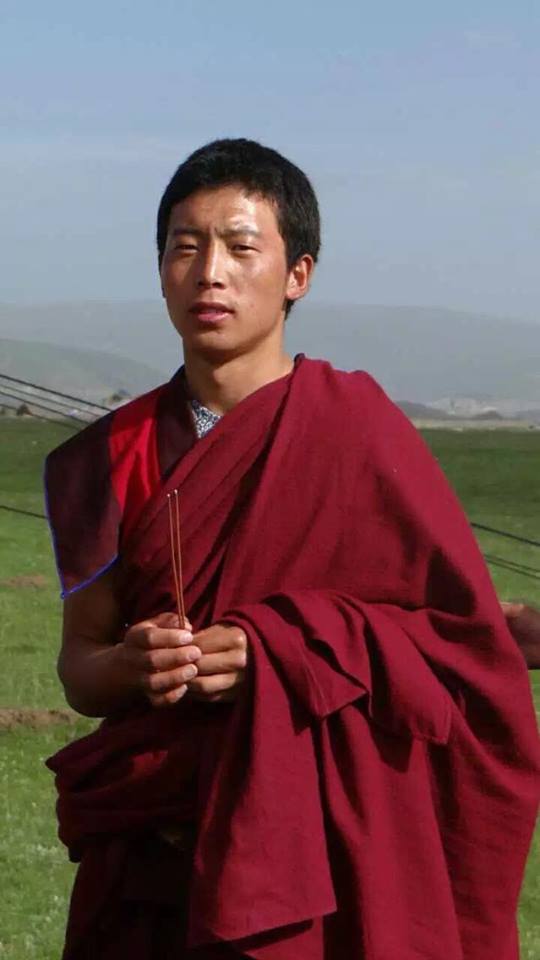 A Tibetan monk was sentenced last month for sharing information and images about events in Tibet with outsiders in Ngaba (Ch: Aba) County in Ngaba Tibetan and Qiang Autonomous Prefecture (TAP), Sichuan Province, in the Tibetan province of Amdo.
Lobsang Sonam, 23, a monk from the local Kirti Monastery was sentenced on 9 November and is now imprisoned at Mianyang Prison near the provincial capital of Chengdu. The sentence was passed by a Chinese court in Trochu (Ch: Heishui) County in Ngaba TAP.
Lobsang Sonam was arbitrarily detained on 11 September last year by the County Public Security Bureau officers in Ngaba County town. He was detained incommunicado for about a year and two months. His family members were not informed about his whereabouts.
It appears that the monk was convicted for "leaking state secrets", a common charge used to detain human rights activists and critics of government policies. This charge is commonly used to violate the right to privacy, freedom of expression and information of the citizens of the People's Republic of China with Tibetans and Uyghurs particularly targeted. Tibetans are routinely convicted for this crime when they had only shared information about human rights violations including government repression in Tibet.
Chinese authorities continue to violate domestic legal provisions by holding a detainee for months without charge and without informing his or her family members. Article 154 of the Chinese Criminal procedure law of China stipulates that "the time limit for holding a criminal suspect in custody during investigation after arrest shall not exceed two months." An extension for one month may be allowed if the case is complex and cannot be concluded within the time limit. The law also requires police to inform a suspect's family within 24 hours of detention. But the law revised in 2013 allows for enforced disappearance or incommunicado detention if the detainee is suspected of committing 'national security' crime. The definition of 'national security', as demonstrated by the 2015 National Security Law, is vague, overbroad and open for abuse at the hands of the law enforcement agencies.
Lobsang Sonam is a native of nomadic camp no. 2 of Rongkharsar Township in Ngaba County. Son of Mr Kelsang and Mrs Tsering Dolma, he is the oldest of four siblings. He became a monk at Kirti Monastery at a young age.