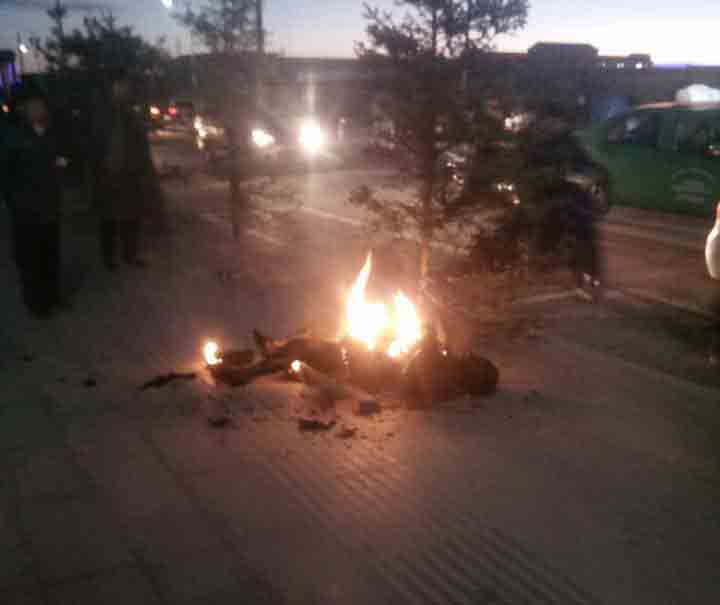 A Tibetan monk was arbitrarily detained at around midnight from his monastic quarter earlier this month in Tsoe (Ch: Hezuo) County, Kanlho (Ch: Gannan) Tibetan Autonomous Prefecture, Gansu Province, in the Tibetan province of Amdo.
Jamyang Choephel, about 25, was detained for unknown reasons on 11 December by Chinese security personnel from Ngok Gyalmo Monastery located in Ngok Phar-ngo village in Gyalmogon (Ch: Jiamaogong) Township in Tsoe County.
He is being held incommunicado at Machu County Detention Centre in Machu (Ch: Maqu) County, Kanlho TAP.
Choephel's detention occurred less than two days after Tashi Rabten died of self-immolation protest on 8 December at Machu County town. Although reasons for his detention remains unknown, it is likely related to the Chinese government's latest crackdown on self-immolation.
"It is a standard practice for the Chinese authorities to launch a crackdown whenever there is a self-immolation protest. Family members, relatives and friends connected to the self-immolator are liable to get detained and questioned," said Tenzin Dawa, research officer at Tibetan Centre for Human Rights and Democracy.
Hours after Rabten's self-immolation, local authorities temporarily detained and interrogated eight Tibetans including Rabten's wife and children at Machu County Detention Centre. This was followed by the detention of four other Tibetans who were suspected of taking videos and pictures of the self-immolation protest. The status of these four Tibetans remains unknown.
TCHRD fears for the safety of all the known and unknown Tibetans who have been detained as part of recent crackdown on self-immolation protest. In the past, many have been subjected to inhumane treatment while being interrogated in detention. Many others have been sentenced, without due legal process, to long prison terms for sharing information about self-immolation. Chinese authorities also announced collective punishment for families, villages and monasteries to which a self-immolator belongs.
Tashi Rabten was one of the 146 Tibetans who set his body on fire to highlight and protest repressive policies of Chinese government in Tibet. He was the cousin of Tsering Kyi, a 20 yr-old Tibetan woman who also died of self-immolation in 2012 in Machu County.