Chinese authorities have detained a monk from Kirti Monastery on the eve of the 54th anniversary of Tibetan uprising day in Ngaba (Ch: Aba) Tibetan Autonomous Prefecture, Sichuan Province.
According to reliable information received by TCHRD, Tsepak, 29, was detained at around midnight on 9 March from his aunt's home in the eastern part of Kirti Monastery in Ngaba County. Tsepak had been staying there for some time taking care of his sick aunt.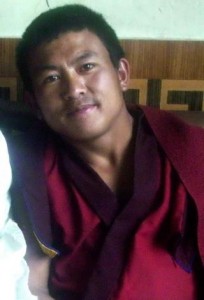 Tsepak's sudden detention for the second time has caused anxiety and shock among his family members and friends who have no idea why he was detained in the first place. Nor do they have any information about the place of his detention.
Tsepak was detained earlier in 2011 when he was a student at Beijing Nationalities University. Tsepak was detained at around 6 pm on 25 March 2011 from the university and was held for some months. The authorities provided no explanation for detaining him but it later emerged that Tsepak was suspected contacting outsiders, sources told TCHRD.
Tsepak is son of Dhondup and Dhondey. As a child, he became a monk at Kirti Monastery. Before his detention, he was in the third-year Uma class (equivalent to Master's Degree course in Tibetan Buddhism) at his monastery.