According to confirmed information received by TCHRD, on 2 February, at around 6 am, a monk named Lobsang Namgyal, 37, from Kirti Monastery in Ngaba (Ch: Aba) County committed self-immolation near the Public Security Bureau office in Dzoege (Ch: Ru'ergai) County in Ngaba Prefecture, Sichuan Province, in the Tibetan province of Amdo.
The monk, who died on the spot, was seen with running towards the police station, his body in flames, shouting slogans such as 'May the Dalai Lama live for tens of thousands of years,' sources told TCHRD.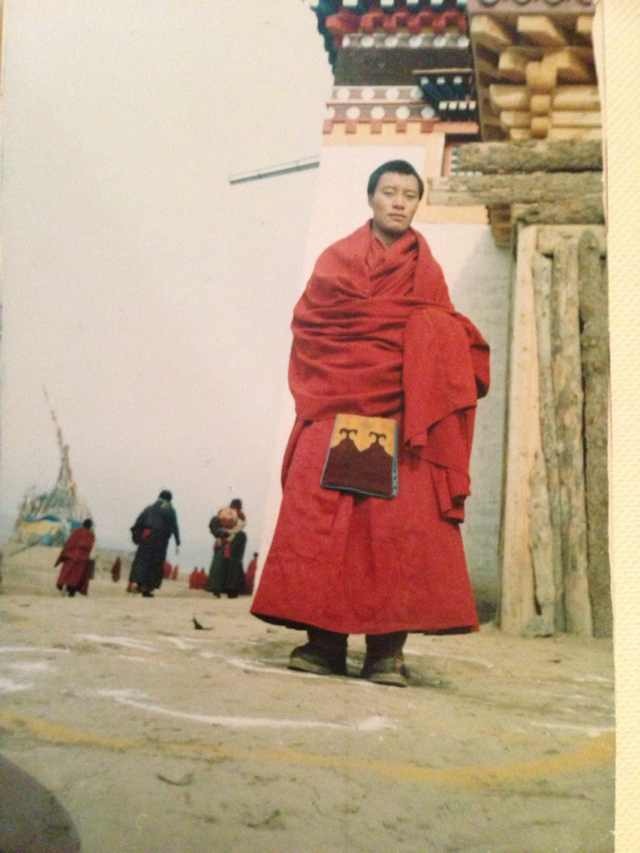 Later, the Chinese police found a bag on the site of self-immolation, in which they found the monk's identity card and a letter, which confirmed the identity of the monk as Lobsang Namgyal hailing from Kirti Monastery. 
The monk's body was confiscated and cremated by the Chinese police, who refused to hand it over to his relatives. The police only handed over the ashes to his families.
In September 2012, Lobsang Namgyal disappeared suddenly for almost two weeks. Despite frantic efforts by his family members and classmates to track him down, they didn't find his whereabouts.
Later, they found out that he had been detained by the Chinese security officials.
After rigorous interrogations, the police forced him to [falsely] admit that he was not a monk, thus making it easier for the  police expel him out of the monastery. The police then spread malicious rumor about him, saying he was detained in a brothel.
For a few months he lived and roamed in nomadic areas, where the Chinese security forces pursued him.
Before committing self-immolation, he came to Kirti Monastery and told his fellow monks that he would go away to 'atone for his sin,' according to sources.
Sources told TCHRD that the Chinese police are now spying on the activities of his family members, even tapping their telephones. The police detained his younger brother, a monk named Lobsang Sangye, for a few days.
Lobsang Namgyal hailed from the village of Cha Ru Wa in Ngaba County. He is the son of Karkho (father) and Karkyi (mother). He has seven other siblings – three brothers and four sisters. His family earn their livelihood from farming and animal husbandry.
Lobsang Namgyal joined Kirti Monastery at a very young age. He was a quiet and unassuming monk, who regularly attended the monastery's prayers and dharma classes. He had an impeccable character, a role model, for his fellow monks.