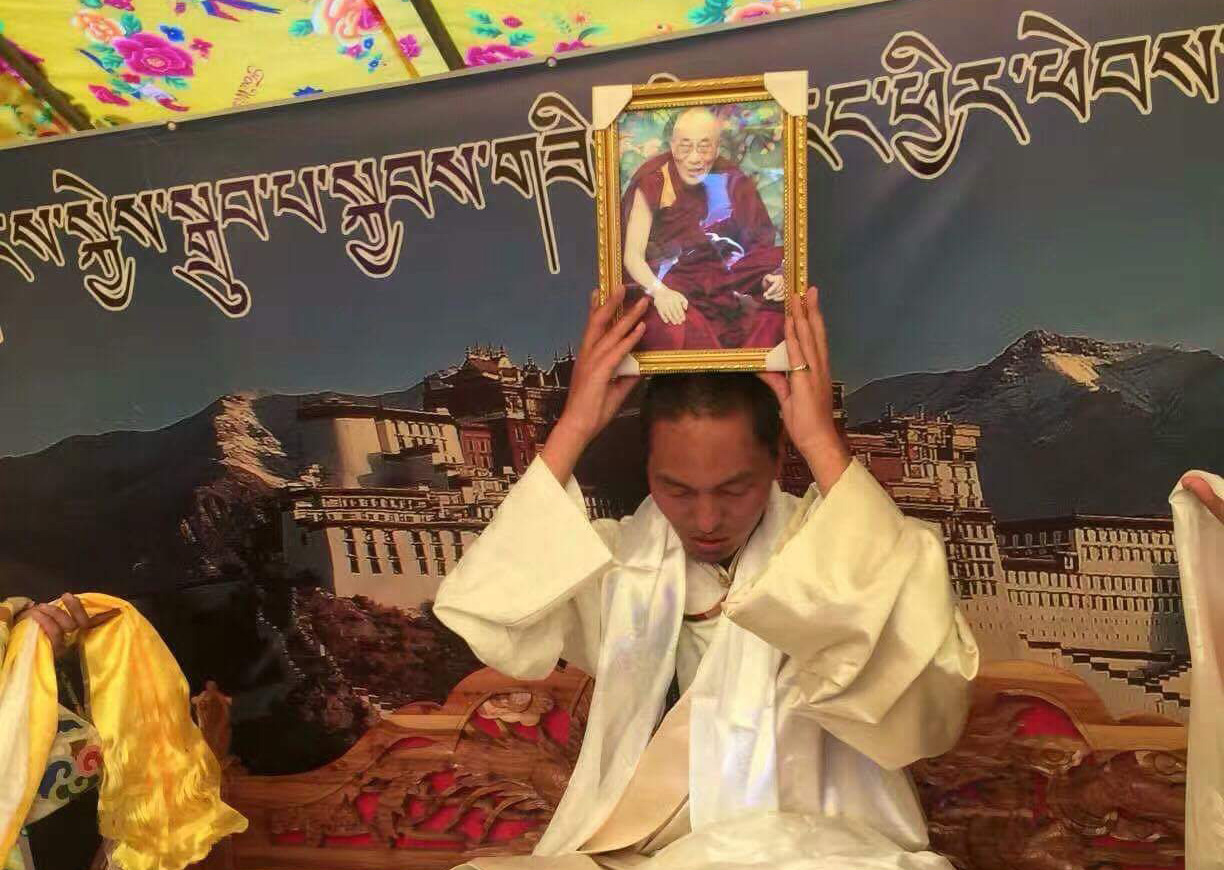 Gangkye Drupa Kyab, a Tibetan writer and teacher, was released after four years and seven months from Minyak Rangakha Prison located in the southwestern part of Tibet's Kham province in present-day Sichuan Province.
Gangkye Drupa Kyab was released at around 5 pm local time on 16 September 2016 before the completion of his sentence. He had been sentenced to five and a half years on 1 August 2013 for allegedly being a member of an underground group called "Marshog Ngogol Tsogpa" (Anti-Communist Party Association). On 15 February 2012, he was arbitrarily detained by a group of prefecture and county level security officers and taken to a detention center in Dartsedo (Ch: Kangding), capital of Kardze (Ch: Ganzi) Tibetan Autonomous Prefecture (TAP), Sichuan Province.
To honour him on his release, Gangkye Drupa Kyab's family members and fellow villagers organized a grand welcome ceremony in his hometown of Gephen Village in Ragtam Township, Serthar (Ch: Seda) County, Kardze TAP. Photos taken at the ceremony show the writer, dressed in all-white traditional Tibetan chupa and sitting in front of a huge banner that read, "We Welcome With Dignity Gangkye Drupa Kyab's Return!" In another photo, he is seen holding a picture of the Tibetan spiritual leader His Holiness the Dalai Lama above his head. Local Tibetans gathered in huge numbers at the ceremony to welcome him with traditional ceremonial khata scarves.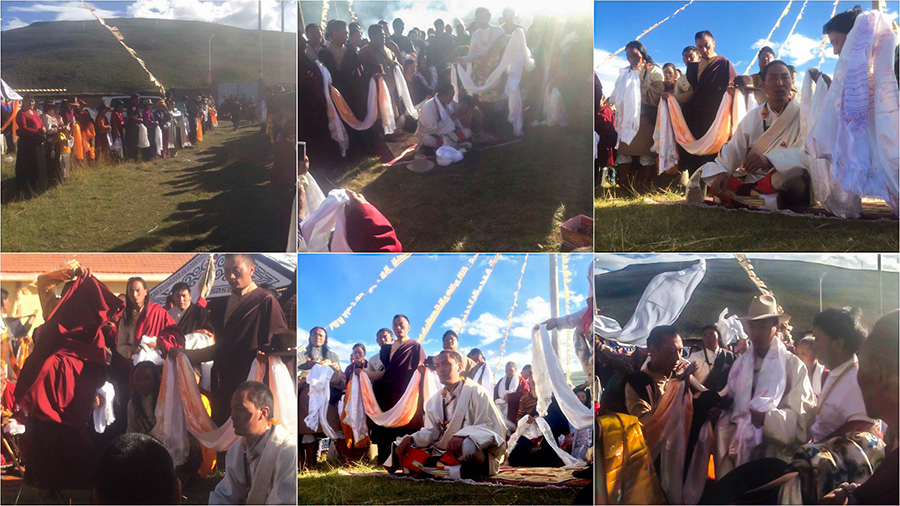 Gangkye Drupa Kyab, 37, was a teacher and writer, known for his many writings, among which is the "Sajhi Tragdi Marpo" (Blood Letters of 2008) that was published by exile Tibetans in India. The book detailed the violent repression of 2008 protests in Tibet that contradicted official accounts touted in Chinese state media. He also wrote the book, "
De Dhon Ghi Mikchu
" (Tears of the Past). He wrote under the pseudonyms
Gangkye
(Born From Snow) as well as
Gang Metok
(Snow Flower).
At the time of his arrest, he was working as a teacher at a school founded by Khenpo Tsultrim Lodoe in Drango (Ch: Luhuo) County in Kardze TAP. Khenpo Tsultrim Lodoe is a well-known Tibetan Buddhist master and one of the leading abbots at the Larung Gar Buddhist Institute in Serta County. Gangkye Drupa Kyab attended primary school in Ragtam Township and middle school in Serta County. After completing a teacher-training course in Kardze County, he worked as a teacher in Dartsang and Horshul Townships, before moving to Drango County.