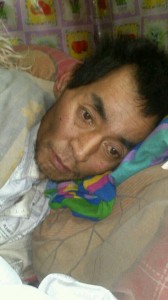 New information received by Tibetan Centre for Human Rights and Democracy (TCHRD) indicates that Goshul Lobsang, who recently died of torture injuries, might have received injections designed to cause and exacerbate his pain while he was being tortured in detention. The use of torture methods to increase pain is consistent with other Chinese torture tactics. For example, the Chinese adopted Soviet torture techniques to inflict pain faster.[i]
A source who hails from the same village as Goshul Lobsang told TCHRD that Goshul Lobsang was arrested on 29 June 2010[ii] by Machu County Public Security Bureau (PSB) officers. For about 5 months he was subjected to severe torture including pain-inducing injections, and deprived of sleep and food by the interrogation officers in Machu County.
Another source told TCHRD that police officers used sharp-pointed objects such as toothpicks to repeatedly pierce and penetrate into the tops of his finger nails and cuticles.  This stabbing, applied with force and consistency, resulted in severe bleeding, swelling and pain making Goshul Lobsang unable to temporarily use his hands.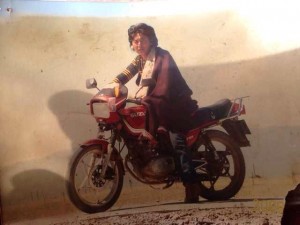 Normally, the use of techniques to make torture more painful does not result in any further violations of international law. This is because the fundamental question under international law is whether a person was tortured, not how much the victim was tortured. However, in 1974 the UN General Assembly passed a resolution on Principles of Medical Ethics. While not legally binding on its own, the resolution recognized and emphasized a pre-existing rule of international law—that nobody is allowed to participate in torture. The resolution emphasized that medical professionals should not use their unique knowledge or position to facilitate torture.
The use of pain-inducing injections on Golshul Lobsang to facilitate and expedite his torture was not only a violation of international law but also an extreme violation of medical ethics. The widespread and systematic torture in Chinese prisons cannot exist without the active and implied consent of medical professionals. The medical professionals working in Chinese prisons should use Golshul Lobsang's death and the participation of medical professionals in his death as an opportunity to support medical ethics and oppose torture.
TCHRD has also obtained a copy of a note written by Goshul Lobsang while he was imprisoned at Ding Xi (定西) city in Gansu Province. Goshul Lobsang shared the note which he had written on 28 September 2012 with a select group of friends on 1 March 2014, just weeks before his death. In the note titled "Prisoner of Clear Conscience", Goshul Lobsang clearly challenges the official Chinese propaganda that Tibetan activists are criminals deserving to be imprisoned. Instead he asserts that his conscience is clear and that he has no regrets for defying authoritarian, oppressive policies. Below is a translation of the note:
Prisoner of Clear Conscience
I have a family. I have siblings. I have a wife and children. For them, I have sincere love and affection, and for the sake of this love and affection, I am determined to sacrifice my life. But for the sake of our own people, even if I lose this love and affection, I will have no regrets. I am an ordinary nomad who loves his people, so I am willing to do anything for my people. I might lose this bony and haggard body that has suffered brutal pain and torture inflicted out of sheer hatred, I still will not have any regrets. I have the desire to follow in the footsteps of martyrs who expressed everything through flaming fire, but I lack courage [to do such a thing].
However, I don't have the desire to bow my head in surrender to an environment, which denies freedom to speak out against lies and to struggle for equality. [Therefore], I fell into such a situation [of torture and suffering], for which I, an ordinary nomad, have no regrets. What I desire is a free world wherein people can enjoy a life of harmony – I don't want an atmosphere of darkness, a society wherein life is subjected to oppression.
I have no regrets, although all of a sudden, I may be compelled to separate from the path of life that [I have been treading along] with my beloved mother, siblings, wife and children. I may have to depart with [feelings] of cold, heavy sadness, but I have no sense of guilt in my heart.
My clear conscience is my only asset in this world. I don't possess anything other than this, and I don't need anything other than this.
[But] my only regret that weighs heavily on my heart is the lack of profound sense of solidarity among our people, because of which we are unable to achieve a strong unified stand.
Fellow countrymen, we must have a far-sighted [political] vision and strong unity. We must have a strong sense of faith in our culture and tradition, and a sense of gratitude to those who have contributed so much to our nation.
Fellow countrymen of the Land of Snows, we must all uphold unity. May this unity be sustained for tens of thousands of years!
Goshul Lobsang
28 September 2012
Dingxi, Gansu
The source told TCHRD that Goshul Lobsang led a difficult life, harassed by the local authorities after his return from India in mid-1990s. (He went to India in 1992 to study in a Tibetan school.) He was first detained in late 1990s when many leaflets apparently calling for freedom appeared in Machu area. He never accepted the accusations and the Machu County PSB officers had to release him for lack of evidence. However, he continued to be under police surveillance making it difficult for him to lead a normal life. Thereafter, for some time, he left for Lhasa and other areas but later returned to teach English to fellow nomads and neighbourhood children.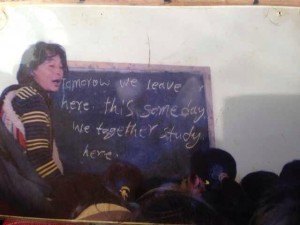 During the 2008 uprising, Goshul Lobsang took part in the protests that rocked Machu area for three consecutive days beginning 17 March. There were reports of Chinese security police shooting at unarmed protesters and killing them. He even hoisted a Tibetan flag outside his nomad tent in defiance of the Chinese authorities.
In January 2009, when leaflets calling on Tibetans not to celebrate ostentatious Losar (Tibetan New Year) and the local authorities to stop colluding with human traffickers appeared in Machu, Goshul Lobsang and others shared these incidents on the popular Chinese instant messaging site called QQ. The authorities now had one more reason to target Goshul Lobsang after this incident.  On 10 April 2009, fed up with the authorities' frequent harassment of local Tibetans since the 2008 protests in Machu, Goshul Lobsang and some other Tibetans confronted the local officials in an attempt to clarify the matter. Instead of engaging in civil talks, the police officers started beating Goshul Lobsang and another Tibetan, Dakpa. The severe beatings prompted around 400 local Tibetans to confront the police, with some locals raising protest slogans and throwing stones. As the matter escalated, the police had no choice but to temporarily let go of Goshul Lobsang and Dakpa.
But the local authorities were firm in their resolve to arrest Goshul Lobsang as soon as possible but they did not want to antagonise the whole community. Therefore, on 12 April 2009, local authorities called a meeting of major village leaders in Bhelpan Township and served them an ultimatum to surrender the five ringleaders of the 2008 protests including Goshul Lobsang. It was around this time that Goshul Lobsang took to the mountains to escape arrest. He spent about a year in wilderness without any access to basic necessities including food and medication.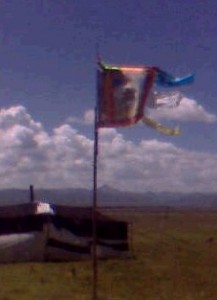 On 29 June 2010, Goshul Lobsang was arrested by the Machu County PSB who held him for about five months in Machu County. On 26 November 2010, he was sentenced to 10 years in prison by the Kanlho (Ch: Gannan) Intermediate People's Court and imprisoned at Ding Xi, about 100 km from Lanzhou.
He remained in prison for about three years in extreme health condition.  By November 2013, the state of his health alarmed the prison officials who decided that Goshul Lobsang should not die in prison. Shortly after, Goshul Lobsang's family members were called to fetch him but on the condition that they signed a letter stating that Goshul Lobsang's medical condition was caused by natural causes. The family had no choice but to sign the letter because they knew Goshul Lobsang wouldn't survive long and they wanted him to spend his last moments at his home. He was released on 29 November 2013.
On 19 March 2014, at around 1 am, Goshul Lobsang died surrounded by his family members. He was cremated on 26 March 2014. He is survived by his mother Tardon, 73, wife Tarpey, 39, son Sherab, 18, daughter Dolma, 14, and unidentified siblings.
Goshul Lobsang was born to nomadic parents in Gyutsa Village at Bhelpan (Ch: Awangcan) Township in Machu (Ch: Maqu) County, Kanlho (Ch: Gannan) Tibetan Autonomous Prefecture, Gansu Province.
Endnotes:
[i] Darius Rejali, Torture and Democracy at 84.
[ii] Please note that this report contains new details, different from our previous report on Goshul Lobsang.